South County Regional Library – Meet Audiobook Narrator Johnny Heller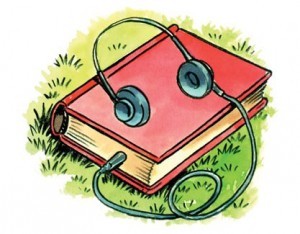 The Lee County Library System is hosting the 20th annual Southwest Florida Reading Festival.  Johnny Heller, one of the most sought-after audiobook narrators in the country, will be at the South Country Regional Library at 11 a.m., Friday, March 1, to share stories from his career in audiobook creation and narration.  He is the voice of over 700 titles for adults, teens and children and has won numerous national awards. He will also take questions from the audience.
Then at 2 p.m., Saturday, March 9, Pete Benson, Houseboat Jim, Doug Chaiet will be providing a free acoustic concert.
The library is located at 21100 Three Oaks Parkway.  Check the library's website for other events here: http://www.leegov.com/library/events/SouthCounty.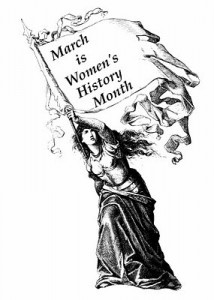 Koreshan State Park — Women's History Month
March is Women's History Month at the park.  At 10:45 a.m., March 1, 4 and 22, they will have special public tours, historical re-enactments with women in the Settlement and evening discussions about the Koreshans.
Meet three Koreshan women who talk about their time in the Settlement on this 90-minute, woman-led historical tour.  Meet outside the Art Hall; price is $10 per person at www.friendsofkoreshan.org with a maximum of 20 people.
Women's Suffrage in the 19th and early 20th century will be featured in the Art Hall at 7 p.m., March 19.  Price is $15 per person with a maximum of 80 people.
The park is located at 3800 Corkscrew Road.  See their website for additional events.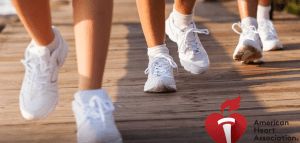 Lee Health at Coconut Point — Southwest Florida Heart & Wellness Festival
On Saturday, March 2, from 8 a.m. – 12 p.m., the SWFL community will gather at the new Lee Health at Coconut Point to celebrate heart health and wellness.
Lee Health has partnered with the American Heart Association to present a whole day focused on your overall well-being. Your $35 registration fee will include an optional 1-mile walk with chance-to-win prize checkpoints followed by an indoor wellness festival. The festival will consist of Yoga & Zumba classes, heart-healthy cooking demos, balance evaluations, vision and blood pressure screenings, auditory tests, spine evaluations, and more.
Register and learn more at http://www.heart.org/swflwellness.  Registration Fee: $35 (kids are free.)  The Healthy Life Center is located at 23450 Via Coconut Point.  You may call them at 468-0050 or go to their website: http://www.leehealth.org/facilities/healthy-life-center.asp.
Healthy Life Center – View the March calendar to see all of the available classes and education including Dementia Caregiver College, cooking demos, kids nutrition classes, Guided Mediation, Lee Health Coconut CON update and more. Printable Flyer.
FGCU Bower School of Music – Baroque Concert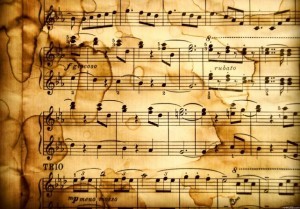 At 7:30 p.m., March 14, a special concert which allows the listener to hear music of the Baroque era as those in the 17th century would have heard it. Praised by the New York Times, David Ross performs as Baroque flute soloist with many early music groups. He earned historical performance degrees from both the Koninlijk Conservatorium in Holland and the Juilliard School in NYC. Harpsichordist Jeffrey Grossman specializes in vital, engaging performances of music of the past. He holds degrees from Harvard College, the Juilliard School, and Carnegie Mellon University.
Tickets for this concert are $10 for the general public and $7 for students and are available here: https://secure.touchnet.com/C20748_ustores/web/store_main.jsp?STOREID=12&SINGLESTORE=true
7th Annual Breaking Par at Grandezza to benefit Junior Achievement

The Estero Council of Community Leaders is hosting the 7th annual "Breaking Par at Grandezza" two-day fundraising event.  This event will benefit the Junior Achievement (JA) including its flagship Program, CEO Academy at FGCU. You may support this even at either the gala dinner at 5 p.m., Thursday, March 21 and/or the Shotgun Scramble at 8 a.m., Friday, March 22. Tickets for the gala are only $65 and golf foursomes $500. Visit their registration page for more information https://esterotoday.com/breaking-par-at-grandezza-2/.
This 2-day charity event net proceeds are the funding that provides the JA Program Lesson Plans for Estero-area schools (K – 12); and throughout southwest Florida (Lee, Collier, and Charlotte counties). In first six-years net proceeds total more than $304,000 to fund JA's educational Programs. Junior Achievement Programs are focused on three educational pillars; financial literacy, work readiness, and entrepreneurship.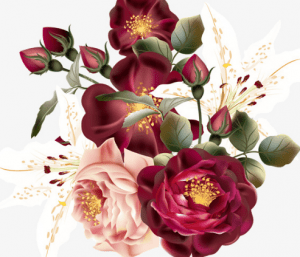 Estero Historical Society – A Monet Afternoon – Miromar Lakes
The Society's annual fundraising tea will be held at 12 noon, Friday, March 22, at the Miromar Lakes Beach and Golf Club.  There will be a live auction and you may watch members of the Estero Art League paint on canvas.  Lunch choice is Mahi Mahi or London Broil and a dessert of chocolate truffle cake with raspberry coulis.  Tickets are $50 and are available here: https://esterohistoricalsociety.com/event/2019-tea/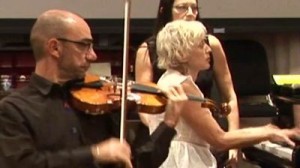 Koreshan Art Hall – Johann Sebastian Bach to be featured Sunday, March 24
German composer and musician Johann Sebastian Bach's violin concerto in A minor, E major and piano concerto No. 1 in D minor will be featured in the Estero Concert Series' final concert of the season at the Koreshan State Park's historic Art Hall at 3 p.m., March 24.
Performing artists include Bella Gutshtein on piano, Max Rabinovitsj and Boris Sandler  on violin, Courtney Filner on viola and Antonio Innaimo on cello.
Tickets are available at $42 per person.  This price includes entrance to the park.  These concerts have been sold out in the past so reservations are recommended.  Reservations may be made by calling (646) 257-0003 or emailing rcc@rccnaples.org.
Performers for these concerts are all accomplished classical musicians, several of whom are currently with the Naples Philharmonic Orchestra and other important musical groups around the country.
The Art Hall at the Koreshan State Park is located at 3800 Corkscrew Road.  Seating is limited to 90 attendees.
March Council, Planning & Zoning Board and Design Review Board meetings scheduled for March 6, 13, 19, 20, 27 https://estero-fl.gov/