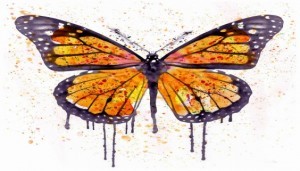 Koreshan State Park
Wednesday, September 18 – Join a Florida Master Naturalist at Koreshan State Park for a Grub Club experience from noon to 1 p.m.  Bring your lunch and join the Grub Club for a discussion on butterflies in the picnic pavilion down by the Estero River.  Topics will touch on differences between moths and butterflies, butterfly development, plants that support butterflies, netting techniques and more.  Grub Club is free with park entry fee but registration is requested.
There are many other activities scheduled at the park which is located at 3800 Corkscrew Road.  For more information, call 239-992-0311.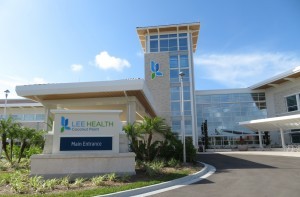 Lee Health – Healthy Life Center
Lee Health at Coconut Point plans numerous events each month.  During September, they will be offering programs covering preventative screenings, fitness, nutrition, health and wellness.
There will be a seminar on acupuncture for headache and migraine relief at 3 – 4 p.m., Wednesday, September 11, how to improve low back pain at 4 – 5 p.m. Tuesday, September 17 and community guided meditation at 2:30 – 3 p.m., Wednesday, September 18.   
There are many more activities planned at Lee Health at Coconut Point, which is located at 23450 Via Coconut Point.  Call the Lee Health Healthy Life Center at 239-468-0050 for further details and reservations.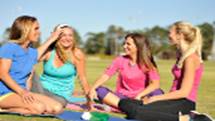 Florida Blue
Florida Blue also offers many events each month.  During September they will be offering Upbeat Chair Yoga, Tau Chi and Zumba.  In addition, they will conduct an 8-part series on how to manage and live well with diabetes.
Check out Florida Blue's many activities located at 8041 Plaza del Lago Drive in Coconut Point, 239-494-3460.
The Library will be offering children and opportunity to take the Homeschool Exploration: Mystery STEM Challenge from 10 – 11 a.m., Wednesday, September 11.  This program is geared to children K-5 to test their creative thinking and problem solving skills with this Mystery STEM challenge.  There will be a variety of materials and the children will work as a team to solve a problem.
Residents are invited to coffee and conversation from 2 – 3 p.m., Tuesday, September 24.  You will watch videotaped TED Talks on current topics and then share your thoughts and opinions.  Topic that day is: Are you afraid of the dark; how the absence of light affects us.
You may call the Library for information about these and other activities: 239-533-4400.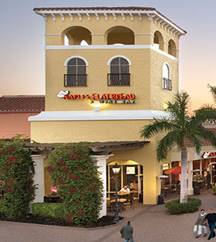 Miromar Outlets Mall
Summer Giveaway Series – Select Friday nights starting at 6:30 p.m. at Naples Flatbread Kitchen & Wine Bar.
Tricky trivia questions tests even the best of music buffs as they compete for concert and show tickets at Hertz Arena. The winner will also receive a $100 Miromar Outlets gift card.
On Friday, September 13, win tickets for the ZZ Top concert on October 18 at 7 p.m.  On September 27, win tickets to Marc Anthony in concert on November 24 at 7 p.m.
The Summer Giveaway Series is presented by Spotlight Entertainment and Hertz Arena. Call the Mall Office at 239.948.3766 with any questions.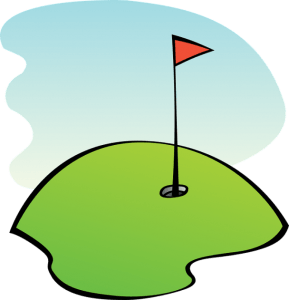 Save the date – Estero Chamber of Commerce Scholarship Golf Tournament
The Estero Chamber of Commerce is sponsoring its 9th Annual Scholarship Golf Tournament at 8:30 a.m., Saturday, October 5 at the Stoneybrook Golf Club.  It will be a four person scramble with a shotgun start.  Cost for the event is $100 per person which covers the entry fee, cart, continental breakfast and box lunch.  This event supports scholarships for high school students as well as awards for the top teams.  The registration deadline is September 27.  For more information on the event or to become a sponsor, you may contact Pam at 239-968-7990 or email Pam@esterochamber.org.  You may also register at www.esterochamber.org.
Estero Council, Planning & Zoning Board and Design Review Board meetings are scheduled for September 4, 11, 17, 18 25 https://estero-fl.gov/