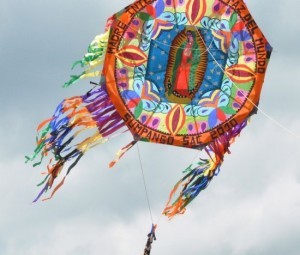 South County Regional Library
Celebrate Hispanic Heritage Month by learning about and creating a traditional Guatemalan kite.   These kites, flown during the Day of the Dead (more accurately translated for Guatemalans as Day of the Spirits) are considered direct links to ancestors' spirits. Kites are flown by families at ancestors' gravesites and families come together to eat, drink, and reminisce.
This program is scheduled for 6:15 p.m., Tuesday September 27, and is sponsored by the Friends of South County Regional Library.
The Library is located at 21100 Three Oaks Parkway.
Check out all activities being offered at the South Lee County Regional Library: http://www.leegov.com/library/events/event?e=230E243E952.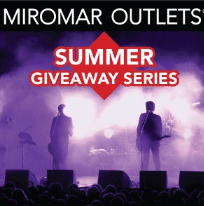 Miromar Outlets
Summer Giveaway Series
Shoppers will test their music trivia knowledge to win concert tickets and a $100 Miromar Outlets Gift Card.  Play for a chance to win two tickets to see Kansas, December 15 in Fort Lauderdale.
This event will be held at 6:30 p.m., Friday, September 7 at Naples Flat Bread and Wine Bar.
Check out their other activities at: http://www.miromaroutlets.com/events
Miromar Outlets is located at 10801 Corkscrew Road.
Florida Blue Center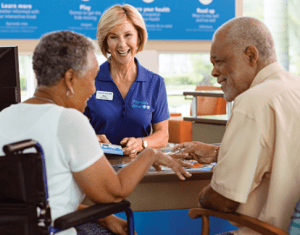 Florida Blue is offering a three-week prevention series for aging well.  Learn tips and exercises, fall prevention and balance, how to care for your mental health and cancer prevention strategies.  Sessions start 12 noon, Monday, September 10.  You will need to make a reservation on their website.
The Florida Blue Center is located at 8041 Plaza Del Lago Drive in the Coconut Point Mall.  Check out their website here for further information:  https://scheduler.floridablue.com/event/prevention-series-2?_ga=2.235976833.1471456680.1535381784-121983960.1535381784.

Lee Health – Healthy Life Center
Lee Health Meditation recordings are now available online.  According to the Healthy Life Center, this is an easy practice to start that has so many benefits including managing stress, boosting happiness, encouraging self-control, and improving productivity.
See the calendar for further information and dates of all their programs.
The Healthy Life Center is located at 23190 Fashion Drive, Coconut Point, 239-495-4475.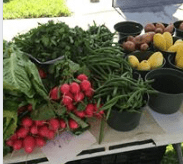 Koreshan State Park
The Sunday Farmers Market and native plant sale, 8 a.m. – 1 p.m., offers local and organic produce, fresh seafood, unique crafts, local honey, native plants, handcrafted jewelry, BBQ, Cuban food, beautiful art, and cool gifts.  In addition, native plant experts are on hand to help answer your questions and teach you all about the benefits of adding native plants to your landscaping.
The Koreshan State Park is located at 3800 Corkscrew Road.  For more information, call 239-992-0311.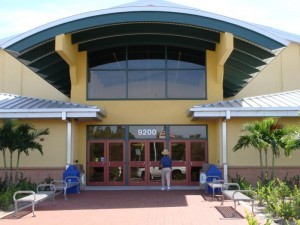 Estero Community Park
The Recreation Center at the Estero Community Park offers exercise classes ranging from chair yoga to kickboxing, jazzercise to ballroom dancing, along with a number of special programs.
Lifetime membership rates are $10 for individuals and $25 for a family.  Registration fees may apply to participate in some of the classes and programs.
Estero Community Park is located at 9200 Corkscrew Palms Blvd., 239-533-1470, www.leeparks.org.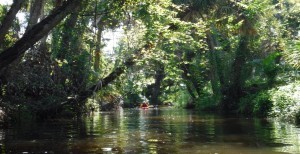 College of Life Foundation Estero River Kayak Tour (2 hours)
You will be guided through the historic beauty of the Estero River.  Beautiful live oaks and native palm trees create a canopy over this peaceful river.  Full facilities and historic settlement are available at the Koreshan State Park and included in your visit. Excellent tour for beginners or the experienced paddler! Families can request a private tour at no additional charge. $45 includes all equipment need for this 2 hour Estero River Kayak Adventure.
Call (239) 992-2184 to book your tour today. Visit www.collegeoflifefoundation.org or email esteronaturalist@gmail.com for more info.