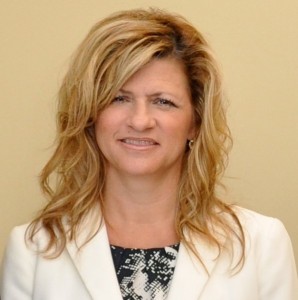 ESTERO, FL, July 1, 2015 – Interim Village Manager Peter Lombardi has announced the appointment of Lisa Griggs Pace as Estero's first Finance Director, effective on July 1, 2015.  Pace has served as the Interim Finance Director since March 17, 2015.
She has joined other Village staff at the Estero Fire Rescue Headquarters building, and her contact information is 239-390-8000, FAX 239-390-8020, pace@estero-fl.gov .
A Certified Public Accountant in Florida since 1997, Pace has worked with local governments in Florida since 2000, both as an independent auditor and internal staff.
She received the Key to the City of Bonita Springs for serving eleven years as the City's first Finance Director.
Pace also is the recipient of the Certificate of Achievement for Excellence in Financial Reporting Award.
Pace received her Bachelor of Science in Accounting from the University of South Florida, Tampa, Florida.
She and her husband, Mark, and son, David, reside in Estero.