Public Hearing – Park Place of Estero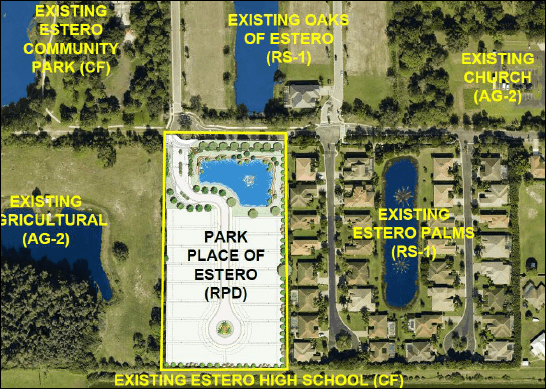 The applicant is requesting to reduce the number of lots on their property from 26 to 16 single family lots. The applicant is also seeking 5 deviations from the Land Development Code.
This property is located at 9400 Block Lane, west of River Ranch Road.
The semi-custom homes would be one or two-story, and this gated community's architecture will be consistent with the homes on Block Lane.  They are planning a shaded, public gathering space with pavers and benches next to a ½-acre lake with a fountain.   They are proposing that their community signage be on the entrance gates versus a monument sign, and they will be preserving four heritage trees on the property and replacing those that are required to be removed.  (Presentation)
The Planning & Zoning Board voted to recommend Council approve this application with the exception of deviation 4 relating to changing the front setback of 20 feet to 15 feet, and that deviation 5 be reduced to 50% from 55% unless the applicant's addition of open space meets the open space requirement.
Public Information Meeting – Coconut Point Tract 1-D-3 Hilton Garden Inn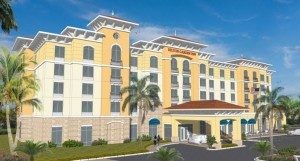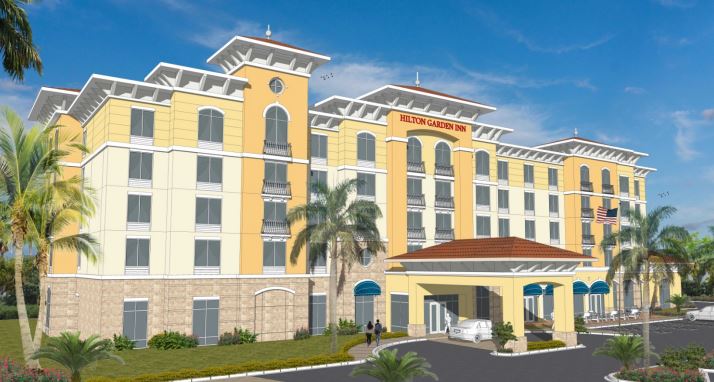 The applicant is proposing to develop a hotel on a two acre site at the southwest corner of Via Villagio and Sweetwater Ranch Boulevard, adjacent to the Estero fire station.
The applicant is requesting approval to increase the maximum height of the building from 45 feet to 55; the hotel would house 150 rooms. (Presentation)
Public Comment: 3 residents spoke regarding this application.
No decisions are made during Public Information Meetings.
Public Information Meeting – University Highlands – Parcel 6 self-storage facility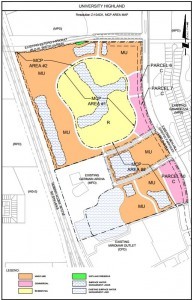 The applicant is requesting to convert general office/retail space on this property to 90,000 square feet of self-storage space; however, the building is proposed to resemble an office building.
The applicant pointed out that this self-storage building would generate the same or fewer trips than office or retail space.
The applicant has reached out to the Grandezza community regarding their plans. (Presentation)
No decisions are made during Public Information Meetings.
Additional details are available in the minutes of this meeting.  Residents may also view the archived meeting by going to the Village website http://estero-fl.gov/council/watch-meetings-online/.
The next Planning & Zoning Board meeting will be a review of the Comprehensive Plan Amendments at 5:30 p.m., Tuesday, August 29.