Public Information Meeting
Estero United Methodist Church
Representatives for the Estero United Methodist Church gave a short presentation regarding their proposal to cover an interior courtyard in the sanctuary building.  This change would be adding a roof to the structure which would not change the look of the building but would allow for year-long use of the area.
The church is located at 8188 Lords Way, south of Broadway and east of US 41. They will return at a later date with complete plans.
Comprehensive Plan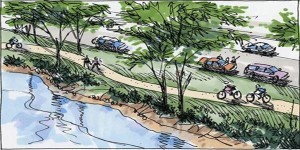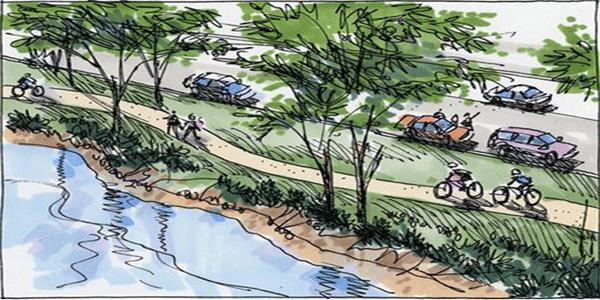 The Planning & Zoning Board reviewed Parks, Recreation and Open Space Policy as part of the Comprehensive Plan discussion on April 26.
Village consultants Jim LaRue, LaRue & Associates, and Laura DeJohn, Johnson Engineering, reviewed some of the public input regarding recreation and open space received to date. (Presentation)
Public Comment:  There were 21 residents who made suggestions during public comment.
Ed Weil, Parks & Recreation/Education Coalition Chair, District 3 Lee County School Board Member Chris Patricca, and Lee County School District Executive Director of Operational Planning Marc Mora pointed out that Estero recreation/educational programs and facilities would promote community public health and build a sense of community.  (Coalition Presentation)
In 2021-22, the school board plans to build an elementary school and middle school in Estero.  Adult/youth multiuse fields and an aquatic center would help adults and students participate in sports in Estero versus having to travel long distances to other neighborhoods.  This also would provide more of a sense of community.  It was suggested that the Village might consider an interlocal agreement with the school board to meet some of these future needs.  (School Board Presentation)
Here is a brief synopsis of some of the other residents' comments:
Importance of accessibility and connectivity to parks and open space
Modes of transportation to recreational areas
Pocket Parks with benches
Park needed in the Corkscrew Road/Alico Road area for residents in the recently approved developments in that area
Purchase property on the northeast corner of Corkscrew Road and US 41 for accessibility to the Estero River
Hapahatchee Center on Corkscrew Road must be preserved
Rail to Trail – Seminole Railroad multimodal path
Consider Estero historic area on Broadway, between US 41 and Sandy Lane
Lacrosse fields – students have to travel to Naples to play
Native plantings in medians
Therapy pool
Pedestrian bridge over US 41
Accommodations for seniors
All comments will be compiled and presented at a future Planning & Zoning Board meeting.
The Village of Estero is required to complete its first Comprehensive Plan by the end of 2017. This plan will define how Estero will continue to grow during the next 10 to 20 years.  (Recreation & Open Space Presentation)
Additional details are available in the minutes of this meeting.  Residents may also view the archived meeting by going to the Village website http://estero-fl.gov/council/watch-meetings-online/.