At its initial regular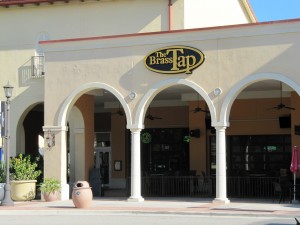 business meeting on May 19, 2015, the PZB approved the first administrative application which has come before it.  Simon Group General Manager Jamie Grofik brought The Brass Tap's application to the board to expand that Coconut Point Mall restaurant's current alcoholic beverage license from beer and wine to include the sale of liquor.  This is comparable to the level of service of 10 other restaurants within Coconut Point Mall.  The PZB unanimously approved the application.
In other business, Marlene Ann Naratil was selected to serve as Vice Chairman of the PZB.  If both the Chairman and Vice Chairman must miss the same meeting, the Board agreed that another member will serve as Acting Chairman in rotating alphabetical order by the members' last names.
A discussion was also held regarding the draft Board procedures, setting up of additional dates for public information meetings, and the proposed Village Ordinance 15-04, which would modify the qualifications of the Village's Design Review Board.