Public Hearings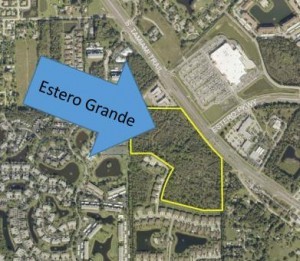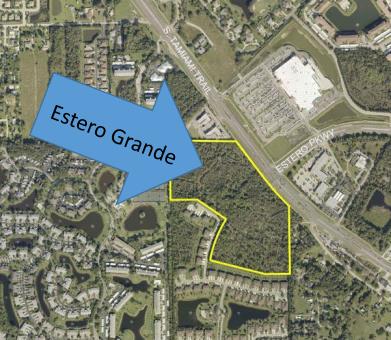 The Planning & Zoning Board voted to recommend Council adopt an ordinance which would allow the developer of Estero Grande to initiate work on the infrastructure of their development prior to approval of their Pattern Book.  However, the Pattern Book must be approved before the first building is constructed.
Estero Grande is a 29.6 acre parcel located west of the intersection of Estero Parkway and US 41, east of Breckenridge and north of Terra Vista
Bonus Density for Land Acquisition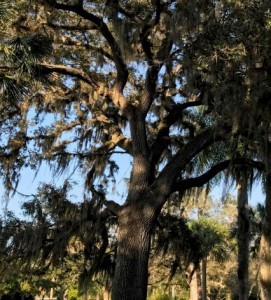 The Board voted to recommend Council adopt an ordinance for a bonus density program specifically for those developments already approved for bonus density by Lee County prior to the incorporation of the Village of Estero.  Those three developments are Estero Grande, Downtown Estero and Estero on the River.
The Village of Estero's bonus density program would allow increased densities in exchange for the landowner's cash contribution toward the Village's purchase of lands to provide open space, recreation, and preservation of environmentally sensitive lands.
Estero Commons Final Plat
The Board voted to recommend Council approve the final plat of Estero Commons.  The majority of this 2.18-acre site is already developed with a RaceTrac service station and Coconut Point Honda.  The remaining land is a preserve area which cannot be developed.
Estero United Methodist Church

Representatives for the Estero United Methodist Church gave a short presentation regarding their proposal to cover a 1,500 square foot interior courtyard.  This change would be adding a roof to the structure.  It will not increase the overall square footage or change the look of the building but would allow for this children's area to be used all year long.
The church is located at 8188 Lords Way, south of Broadway and east of US 41.
The Board approved the application.
Village Comprehensive Plan
Village consultants Jim LaRue, LaRue & Associates, and Laura DeJohn, Johnson Engineering, gave a presentation regarding the Conservation and Coastal Management, Infrastructure and Housing Policy portion of the Comprehensive Plan.  (Presentation)
Public Comment:  Estero residents spoke of a number of topics which they felt should be included in the planning process.  Here are a few of the topics mentioned:
Consideration of solar energy and solar energy trees
resource protection
plant protection
wildlife protection
wetland protection – cluster development
wetland mitigation should be done in Estero
mitigation dollars could purchase land for preservation vs poor mitigation
preservation of Hapahatchee Center
preservation of the property on corner of US41 and Corkscrew Road
replacement of septic tanks/leach fields
restriction of fertilizer use
Additional details are available in the minutes of this meeting.  Residents may also view the archived meeting by going to the Village website http://estero-fl.gov/council/watch-meetings-online/.
The next meeting will be at 5:30 p.m., Tuesday, June 20, 2017.
*Please note: The Village wants to hear from all residents how they want their community to grow in the future.  You may get involved by attending meetings where the Comprehensive Plan is being discussed or going to this website where you can add your suggestions http://www.larueplanning.com/projects.html.