Public Hearing
Dunkin Donuts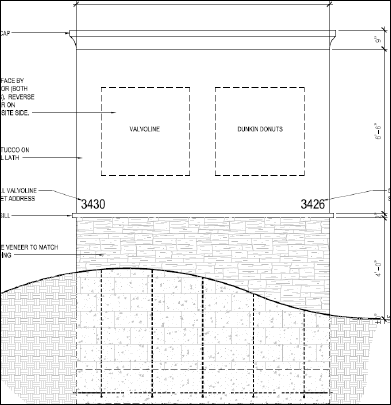 A representative for Dunkin Donuts/Valvoline was requesting approval for a reduction in the setback of their monument sign from the required 15 ft. setback to an 8 ft. setback.
Following a short discussion, the applicant requested a continuance to come back with additional details.  The Board approved a continuance to their June 20 meeting.
Dunkin Donuts is located in the Grand Oaks Shoppes at Corkscrew Road and Ben Hill Griffin Parkway.
Public Information Meeting
Milestone Learning Center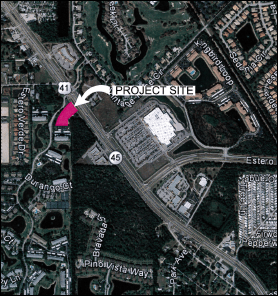 The applicant is proposing to add a day care center adjacent to their existing learning center located in the Gulf Professional Center, 19910 S. Tamiami Trail, directly south of the US 41 and Breckenridge Drive intersection.
They currently school 75 children but are approved for 96 students.  They plan to expand to no more than 156 children with this addition.  The children's ages range from 8 weeks to 5 years old.
They are planning to renovate an existing office space to accommodate the preschool.  There would be no change to the exterior of the building or parking lot.
Their hours of operation are 7 a.m. to 6:30 p.m.
Arcos Executive Center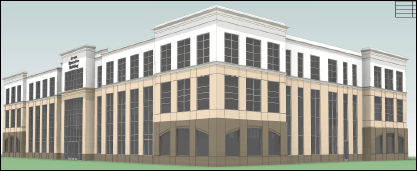 The applicant is proposing to build a 70,000 square foot, 3-story office/retail building in the Plaza Del Sol located at the corner of Corkscrew Road and Three Oaks Parkway.
They are requesting an increase in maximum square footage from 37,200 sq. ft. up to 70,000 sq. ft. to accommodate larger businesses and retail users.  They are also requesting an increase in maximum height from a 35 ft., two-story building to a 45 ft., three-story building because of the limited visibility due to the existing oak tree canopies.
In addition they will be asking for an increase in setback of the building from 45 ft. to a maximum of 120 ft. in order to maintain the existing oak trees.
They will be working with Lee County Utilities to relocate the lift station from the corner of Three Oaks Parkway and Corkscrew Road to the northern portion of their property. (Presentation)
No decisions are made during Public Information Meetings.  They are conducted to allow developers to review projects with the Board and inform residents of their plans.
Comprehensive Plan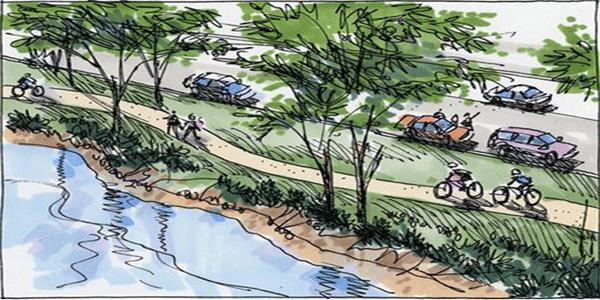 Village consultants Jim LaRue, LaRue & Associates, and Laura DeJohn, Johnson Engineering, gave a presentation regarding the Intergovernmental Coordination, Capital Improvements, and Public School Facilities portion of the Comprehensive Plan.  (Presentation)
During the discussion on the Capital Improvements element, it was pointed out that expenditures are required to maintain the level of service of projects.  During the discussion on schools it was pointed out that language should be crafted to ensure that Estero school-age children should be able to go to school in Estero and that the two proposed schools should be encouraged to include parks and/or recreational areas.
Additional details are available in the minutes of this meeting.  Residents may also view the archived meeting by going to the Village website http://estero-fl.gov/council/watch-meetings-online/.
The next Planning & Zoning Board meeting will be on Tuesday, June 20, 2017.  The time and agenda will be announced closer to the date of the meeting.
*Please note: The Village wants to hear from all residents how they want their community to grow in the future.  You may get involved by attending meetings where the Comprehensive Plan is being discussed or going to this website where you can add your suggestions esteroplan@larueplanning.com.