While the Village of Estero is a new municipality with many new, attractive gated communities and beautifully landscaped commercial properties, it also has a long and rich history…one that the Estero Historic Preservation Citizen's Committee intends to keep alive.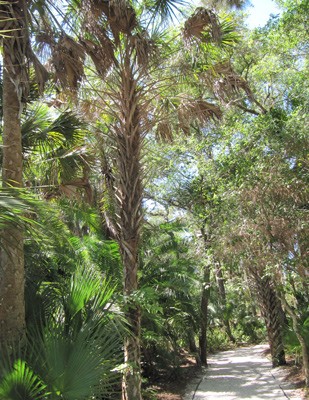 This new group's mission is to: identify, preserve, protect and educate about Estero's historical, environmental and cultural heritage for future generations.
With that goal in mind, the group's first project is to move all collected historical papers to a safe place where they can be made available to the public. To implement this, the group met with the archives librarian at Florida Gulf Coast University where they learned about the importance of scanning all historical documents and pictures, identifying each piece with any cross references available.
The College of Life
[Koreshan Historical Collection] and the Koreshan State Park have some of their records already scanned. The part of the Koreshan Historical Collection donated by the College of Life is available on FGCU's library on the internet. Go to
http://fgcu.digital.flvc.org/
to view what has been saved at this time.
This new group, chaired by Charles Dauray, serves as an umbrella for several existing historical and environmental groups based in Estero. Among them are the Estero Historical Society, Happehatchee Center, College of Life Foundation [Koreshan Historical Collection], Koreshan State Park, and the Estero Art League.
For further information, contact Charles Dauray at cjdauray@embarqmail.com.