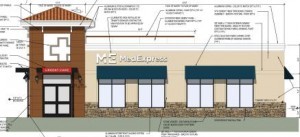 Representatives for an Aldi grocery store and MedExpress will be seeking the Board's comments on the proposed buildings, architecture and landscaping associated with their proposed project.
These buildings are being proposed to be built in the  Estero Town Center located on a 4 acre site just north of Walmart on the east side of US 41.

In addition, there will be a public information meeting and review of the proposed pattern book for The Reef II.
The Reef is a student living apartment complex.  It is located on the northeast corner of the intersection of Estero Parkway and Three Oaks Parkway, adjacent to The Reef Phase I.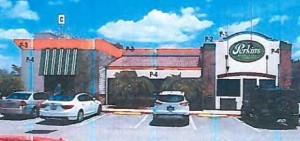 Representatives for Perkins Restaurant will be returning to present plans for renovations to their building at 20320 Grand Oaks Shoppes at the northeast corner of Corkscrew Road and Ben Hill Griffin Parkway.
The full agenda is available here: https://estero-fl.gov/agendas/
Residents are invited to attend and comment on the proposed projects or they may watch the meeting online at: https://estero-fl.gov/.
Design Review Board meetings are held at 5:30 p.m. the second and fourth Wednesday of each month in the Village Hall Council Chambers, 9401 Corkscrew Palms Circle, near the entrance to the Estero Community Park.