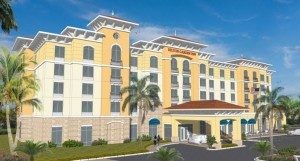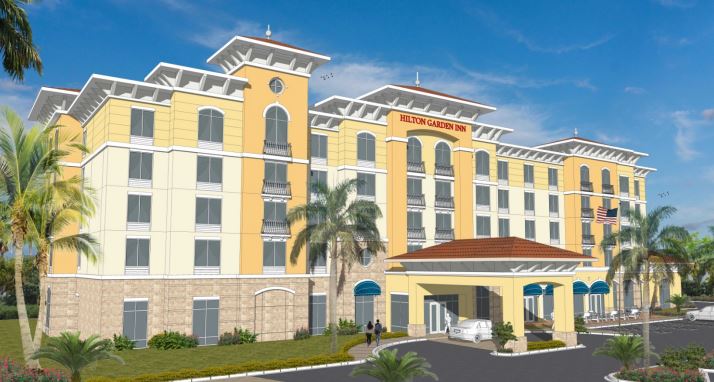 Representatives for a proposed hotel on a 2 acre site north of Coconut Point Mall are among the presenters at the Planning & Zoning Board meeting at 5:30 p.m., Tuesday, August 15, 2017.
The hotel is proposed to be at a maximum height of 55 feet at the southwest corner of Via Villagio and Sweetwater Ranch Boulevard, adjacent to the fire station.
Other presenters include University Highlands and Park Place of Estero.
The meeting will be held in the Village Hall, 9401 Corkscrew Palms Circle.
Residents are invited to attend and offer comments, or they may watch the meeting online at: http://estero-fl.gov/council/watch-meetings-online/.
The next meeting will be a discussion on the Comprehensive Plan at 5:30 p.m., Tuesday, August 29, 2017.