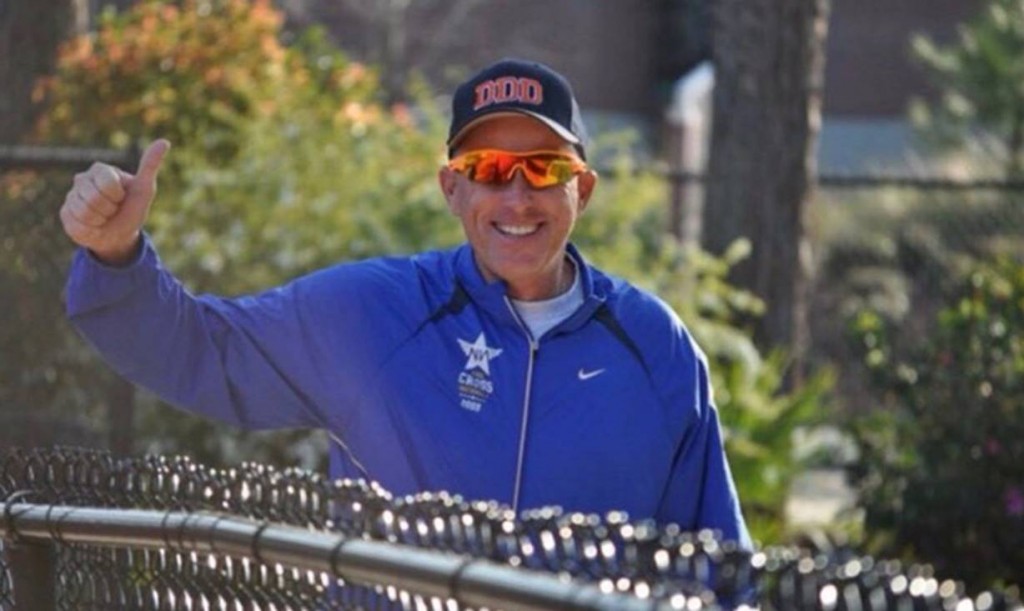 A special dedication ceremony for the Coach Jeff Sommer Memorial Highway will be held at 9:30 a.m. on Tuesday, September 5, 2017, and all residents are invited to attend.
The dedication ceremony will take place on the northeast corner of Coconut Road and US 41.  Attendees are asked to park in the parking lot near the Dillard's store in Coconut Point Mall.
In case of inclement weather, the dedication ceremony will be held in the Council Chambers at the Village Hall, 9401 Corkscrew Palms Circle.
District 6 Councilmember Nick Batos will serve as Master of Ceremonies introducing State Representative Ray Rodrigues, Estero High School Principal Clayton Simmons, Undersheriff Carmine Marceno, and Estero Mayor Jim Boesch who will read a special proclamation.  Mrs. Sue Sommer and her family will then make their comments and unveil the sign.
The memorial highway extends from US 41 and Coconut Road north to Corkscrew Road.
Coach Jeff Sommer served as the Estero High School athletic director and cross country coach, and was known for nurturing teamwork and sportsmanship in all of his students.  He led the school to eight cross country state championships prior to his unexpected death at 58 in May 2015.