The Florida State Parks is looking for your input to their long-range improvements and facilities plans proposed at the Estero Bay Preserve State Park, Koreshan State Historic Site and Mound Key Archaeological State Park.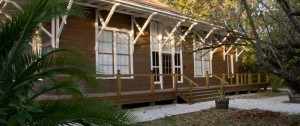 Some of the improvements being considered are providing a nature trail and overlook of the river, creating a gardening plan, a picnic pavilion and updating the Art Hall.
To see a complete list of improvements being proposed for each park, go to http://www.dep.state.fl.us/parks/planning/default.htm#update  and scroll down to the Public Hearing Schedule; go to the Meeting Materials and click on the "comment form" links for each park.
This is your opportunity to view and make comments on this presentation, which will be held at 5 – 7 p.m., Wednesday, June 29, at the Koreshan State Historic Site's Art Hall, 3800 Corkscrew Road, Estero.
Public comments will also be taken at the Advisory Board meeting at the Art Hall at 9 a.m., Thursday, June 30.
If you are unable to attend, you may provide comments several ways: by mail, by email or calling (850) 245-3051. Please email comments, before July 14.  to: FL_StateParkPlanning@dep.state.fl.us; or mail comments to: Office of Park Planning, 3900 Commonwealth Blvd, MS 525, Tallahassee, Florida 32399