Public Information Meeting
Park Place of Estero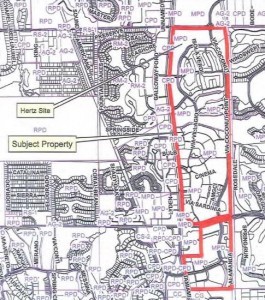 The applicant is requesting to reduce the number of lots on their property from 26 to 16 single family homes.
This property is located at 9400 Block Lane, north of Williams Road and west of River Ranch Road.
Public Hearing
Coconut Point Tract 1-A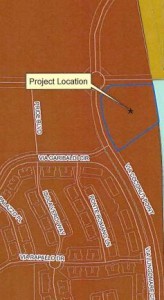 This property is located east of Via Coconut Point and south of Williams Road in the Coconut Point DRI (development of regional impact) and Mixed Planned Development.
The applicant is requesting an amendment and to add deviations to allow 200 apartment units in four buildings on 6.62 acres.
A Public Information Meeting was held before the Planning and Zoning Board on September 20, 2016.  This is a continuation of their hearing before the Board on November 11, 2016.
Workshop
Comprehensive Plan
Village Consultant LaRue Planning and Management Services will conduct this workshop on the Comprehensive Plan.
The full agenda is available here: https://estero-fl.gov/agendas/
Residents are invited to attend and comment on the proposed projects or they may watch the meeting online at: https://estero-fl.gov/.
Please Note: This special meeting is being held at 9 a.m. Planning & Zoning Board meetings are held in the Village Hall Council Chambers, 9401 Corkscrew Palms Circle, near the entrance to the Estero Community Park.