Public Hearings
Resolution No. 2016-26
Council adopted this resolution tentatively setting the ad valorem taxes at 0.8398 mills, which is the same as last year's millage rate.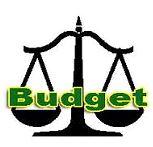 Village Manager Steve Sarkozy stated staff will return on September 21 with its formal recommendation for the mill rate. The final rate will either stay at this amount or go down; it cannot be raised.
Resolution No. 2016-27
Council adopted this resolution setting the tentative budget for Fiscal Year 2016-17 at $11,517,400. This budget includes $3,471,580 for Capital Projects. An additional $2,389,600 has been allocated to Reserves.
The final Public Hearings on the budget will be conducted at 5:30 p.m., Wednesday, September 21. The fiscal year starts October 1, 2016, and ends September 30, 2017.
(Tentative Budget Presentation)
Ordinances
Ordinance No. 2016-11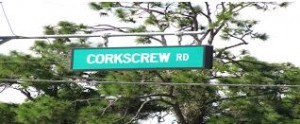 This was the first reading of this ordinance approving the interlocal agreement with Lee County for the continuation of the University Landscaping MSBU.
This service was established by Lee County in 2000 to install and maintain landscaping above Lee County "core level" on portions of Corkscrew Road, Ben Hill Griffin Parkway and Estero Parkway. Charges for this service are assessed and collected by Lee County from the residents within the improvement areas.
Council must consent to the continuation of this service by an annual ordinance. The second reading will be on September 21, 2016.
Ordinance No. 2016-12
This was the first reading of this ordinance authorizing Lee County to levy special assessments within the Village boundaries for municipal solid waste disposal. Solid waste charges are assessed and collected by Lee County Utilities. The fees budgeted for 2016-17 total $215,000.
Action Items

The agreement for Election Services between the Village and Sharon Harrington, the Supervisor of Elections of Lee County, was continued to September 21 while the Village staff seeks further clarification on the agreement.
Council approved the interlocal agreements with Lee County pertaining to solid waste, distribution of local option gas taxes, and municipal services.
(Interlocal Agreements Presentation)
Council Communications
There was a discussion about the newly finalized agreement with Lee County to have the Village pay for repaving and adding sidewalks on Estero Parkway east of Three Oaks Parkway, with the County reimbursing the Village in 2019.
Village Attorney's Report
Village Attorney Burt Saunders stated he spoke with a representative of the Nature Conservancy regarding the College of Life property on the north side of Corkscrew Road. The Conservancy holds a conservation easement on this property and wants to work out an agreement to transfer this property at some point in the future. Council will hold a workshop to discuss options sometime soon.
Additional details are available in the minutes of this meeting. Residents may also view the archived meeting by going to the Village website http://estero-fl.gov/council/watch-meetings-online/.