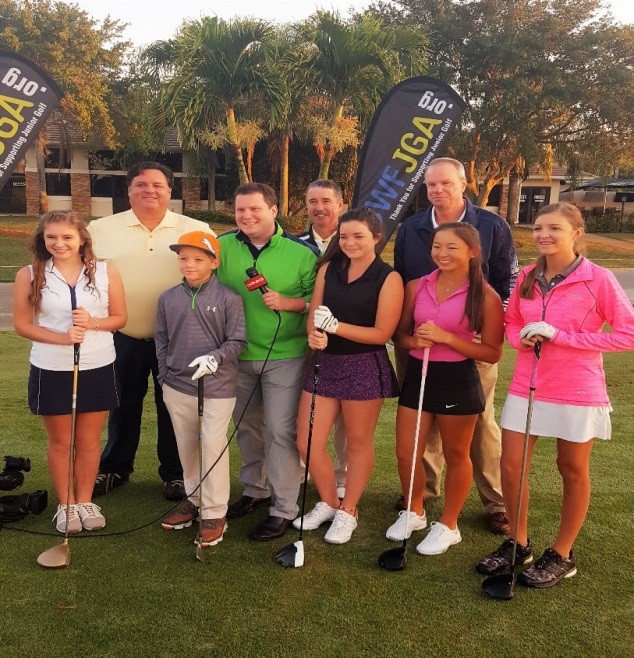 The Southwest Florida Junior Golf Association (SWFJGA) will be conducting six junior golf tournaments in Estero over the summer.
The first two events will be an18 hole tournament at Stoneybrook Golf Club and a 9 hole round at Country Creek, both on Monday, June 5.
On July 10, a 9 hole event will take place at Spring Run Golf Club, July 17 will be an 18 hole tournament at Estero Country Club and on July 18 a 9 hole event at Pelican Sound.
The 24th Nolan Henke Patty Burg Junior Masters Tournament, which is a 54 hole Junior Scoreboard nationally-ranked tournament, will take place at Stoneybrook Golf Club on July 26-28.
This tournament is open to junior golfers from around the world, providing an opportunity for juniors to showcase their talents and to provide funding for college scholarships for SWFJGA members.

Junior golfers interested in participating in any of these events are encouraged to submit an application through the website at SWFJGA.org.
Applications for the Nolan Henke Patty Burg event must include an entry fee of $125 and be postmarked by July 20. Contact Junior Masters Tournament Director Bobbie Conway at 239-948-3933 for further details.
A non-profit 501(c) 3 organization, SWFJGA has presented $268,000 in scholarships to over 300 students since 1984.