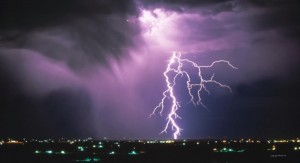 One of the many ways to stay informed during local emergency conditions is to have a weather/emergency app on your mobile device.  There are a number of these types of apps available.



CodeRED is a free Lee County service which notifies residents and businesses of critical protective actions required to safeguard life and property during emergencies.  You may choose to be notified by telephone, text and/or email.
CodeRED is used only for emergency notifications. Messages will be targeted just to areas which need to be notified.  For instance, if an island needs to be evacuated only that island's residents will receive notification.
Agencies and municipalities in Lee County provide this critical service from their operating budget to enhance community safety.
You may sign up for CodeRED by going to this link: https://www.leegov.com/publicsafety/emergencymanagement/alerts and then clicking on the CodeRED icon.
The Village of Estero has hurricane preparation guidelines, local shelters and emergency contact information on its website here https://estero-fl.gov/hurricane-season-june-1-november-30/.
In addition to hurricanes, you also have to be aware of flooding during the rainy season. Flooding is the most common natural disaster.  Information to protect yourself is located here https://estero-fl.gov/flood-insurance-is-important-for-all/.
In case of an emergency, always call 911.