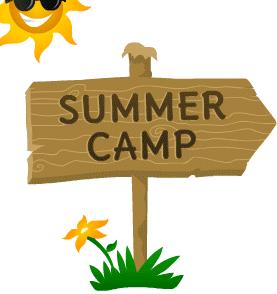 Lee County Parks & Recreation Summer Camp registration opens at 7 a.m., Monday, February 24. Registration is expected to draw thousands of youngsters to programs, outings and activities at the department's traditional camps, middle school camps and specialty camps.
Parents are encouraged to sign up early. Each year, the allotted spaces at Estero Recreation Center, Wa-Ke Hatchee, and Lakes Regional Park fill up well before school ends. Camp registration is ongoing as long as space is available. Summer camp runs for seven weeks from June 15 through July 31.
If you plan to register for camp, you need to obtain a membership first. You need to have a household account at www.webtrac.leegov.com if you want to register online.
All campers will receive a specially designed Lee County Parks & Recreation T-shirt. Camp sites will participate in countywide initiatives, such as service-learning projects, fitness and wellness programs, and National Park and Recreation Month.
For more information about Lee County Parks & Recreation locations, camps, amenities, and other special events, visit www.leeparks.org, call 239-533-7275 or email leeparks@leegov.com.