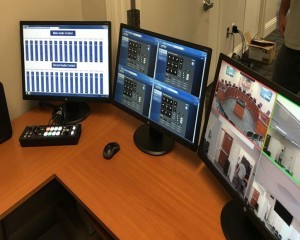 The Village is live streaming all of its meetings and we need a few more volunteers to assist in making this happen.
In the spirit of a "Government Lite" philosophy, and in order to meet the scheduling demands of recording and streaming its many official meetings, the Village has developed a program designed to train volunteers to operate this equipment.
Volunteers are trained by qualified staff appointed by the Village Clerk; attendance at a minimum of four (4) training sessions is required. After full completion of the training program, volunteers will be assigned by the Village Clerk to a calendar of scheduled meetings.
Residents interested in learning more out about what is involved are welcome to attend a meeting to monitor the work in progress.
Council meets at 9:30 a.m. the first and third Wednesday of each month. The Design Review Board meets at 5:30 p.m. the second and fourth Wednesday of each month and the Planning & Zoning Board meets at 5:30 p.m. on the third Tuesday of each month.
To volunteer for this position, please contact the Village Clerk, Kathy Hall, via email: hall@estero-fl.gov.