Timber crews will be working with Conservation 20/20 staff and the Florida Forest Service this month to cut some of the pines in the Koreshan Preserve, 2891 Broadway W.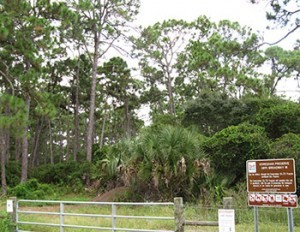 The thinning is intended to reduce wildfire fuel levels, enhance habitat and better protect surrounding homes from wildfire.  Pine density is unnaturally high due to years without fire.  The thinning will allow a new generation of trees to take root and allow native grasses and flowers to grow, which provides habitat for native species such as the gopher tortoise.
The preserve will likely look a bit sparse immediately following the thinning but the land is expected to recover quickly as a healthier system.