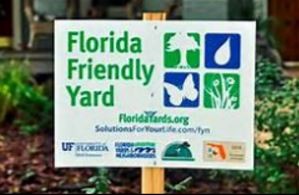 The University of Florida/IFAS Lee County Extension will offer a free Florida Yards & Neighborhoods introductory class in March and April.
The March class is being held from 6 to 9 p.m., Thursday, March 23. The April class is 1 to 4 p.m., Friday, April 14. The classes will be held in the First Floor Council Chamber, Bonita Springs City Hall, 9101 Bonita Beach Road. The class is free and no registration is necessary.
The Florida Yards & Neighborhoods Program teaches homeowners about "Florida Friendly" gardening. This method is a sustainable way to have a beautiful yard while being kind to the South Florida environment. The class covers such topics as what it means to be Florida Friendly and the importance of native plants.
The class teaches the nine principles of creating and maintaining a Florida Friendly yard. Following these principles will help to create and maintain a quality landscape while reducing the use of fertilizers and pesticides, conserving water and increasing native habitats.
For more information email FYN@leegov.com.
Lee County Extension agents offer educational services through a three-way cooperative arrangement between the Board of County Commissioners, the University of Florida and the U.S. Department of Agriculture. Local extension agents are off-campus faculty members of the University of Florida.