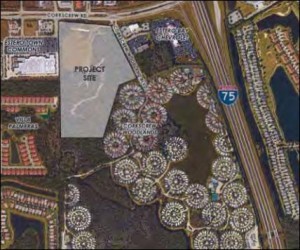 At 1 p.m., Tuesday, February 21, the Planning & Zoning Board will conduct public hearings on the Total Wine store at Coconut Point, Coconut Retail Center across from Coconut Point, and Estero Crossing which is a proposed development south of Corkscrew Road approximately 1,000 feet west of Corkscrew Road and I-75.
At 9:30 a.m., Wednesday, February 22, the Village Council will be conducting a workshop on Council Rules of Procedure, Liaison Roles and related organizational issues.
At 1 p.m., Thursday, February 23, the Planning & Zoning Board will have a presentation and discussion on the Village's Comprehensive Plan, including a summary of public input from the public meeting at Legacy Church on January 11, land policy issues and other planning topics.
All meetings are held in the Council Chambers, Village Hall, 9401 Corkscrew Palms Circle, near the entrance to the Estero Community Park.
The full agendas are available here: https://estero-fl.gov/agendas/
Residents are invited to attend and comment on agenda items or they may watch the meeting online at: http://estero-fl.gov/council/watch-meetings-online/