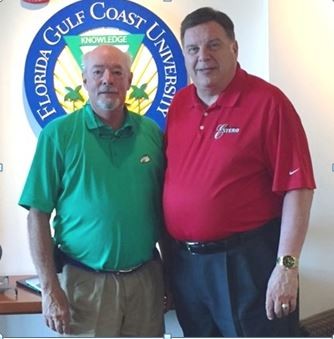 Vice-Mayor Bill Ribble met with Florida Gulf Coast University's new president Dr. Michael Martin on August 11, 2017, to discuss how the Village and FGCU may continue to work together in helping students apply their newly gained knowledge to community-based needs.
Dr. Martin will be attending the Estero Council meeting at 5:30 p.m. on September 7.  Council will conduct the first public hearing on the tentative ad valorem tax rate and budget that evening.
Residents are invited to attend this important meeting at the Village Hall, 9401 Corkscrew Palms Circle, adjacent to the Estero Community Park.