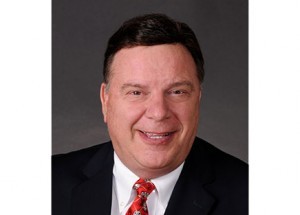 Vice Mayor Bill Ribble was presented with a Centennial Award by the Urban League of Philadelphia at their recent 2017 Empowerment Dinner at the Philadelphia Downtown Marriott.
The Urban League of Philadelphia's (ULP) 2017 Empowerment Dinner, "A Centennial Celebration: 100 Years and Moving Forward," was an evening of celebration for the nearly 500 people who attended the event.
Centennial Awards went to four past ULP board chairs, including Ribble, whose time and dedication to the movement helped to buoy this special 100-year milestone.
Ribble also served as one of the honorary co-chairs of this special event which was in celebration of ULP's century of empowering communities and changing lives throughout the Greater Philadelphia region.  It was a night to recognize excellence in education, leadership and in reaching a major organizational milestone.