Approximately 175 Estero residents, property owners and developers attended the public workshop on Tuesday, January 12, to hear updated information about the proposed Village Center.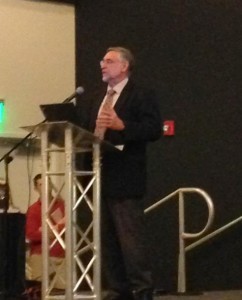 Planning and design consultants Seth Harry and Bill Spikowski spoke about the elements of a Village Center for Estero, addressing what they called "Central Estero", the "Estero River District", and the "Estero Health District".
They proposed using a three tiered approach with developers, allowing higher densities and higher building height in exchange for concessions from the developers.  Those concessions would range from the lowest tier being improved landscaping, the second tier could be hiking and biking trails, to the third tier being space for public buildings.
Those in attendance were asked to rank their preferences for incentives to present to developers.  Most residents participated and, once the results have been tallied, they will be made public and will be used in further negotiations with property owners.
When the audience was asked if they thought the planning efforts are going in the right direction, all present raised their hands.