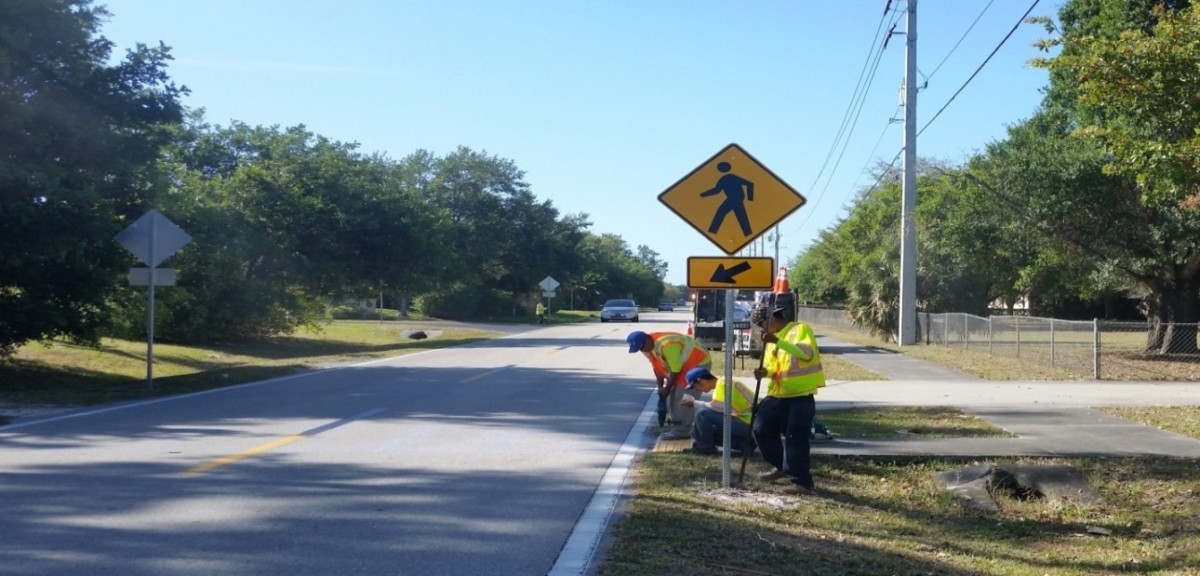 A new pedestrian crossing has recently been installed on River Ranch Road just south of Coralee Avenue where the existing sidewalk ends on opposite sides of the road.  This new cross walk is designed to allow high school students and other neighboring pedestrians to cross the road more safely.
The Village of Estero contracted with Southern Striping to complete this first road improvement project.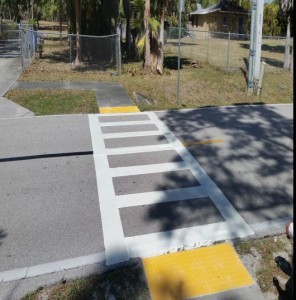 The Village recently took over responsibility for the maintenance of many roads in Estero and is making every effort to improve the level of service to increase safety and enhance the experience of those traveling within the Village.
Residents who notice issues such as overgrown median landscape, traffic signal problems or other roadway issues may go to the Village website to report the problem at https://estero-fl.gov/request-for-action/.
The Village will make every attempt to respond in a timely manner and follow-up when the task is complete.