The Village staff continues to respond to all questions from residents at 239-221-5035, and has assisted several communities with finding contractors to complete drainage maintenance as well as finding generators.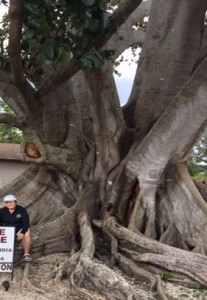 The Village also completed drainage structure cleanings and has clear water flow throughout its drainage system.  There are remaining blockages in several community systems.
Village Councilmembers touched base with members of the community prior to and immediately following Hurricane Irma.
District 4 Councilmember Katy Errington visited some of the 60 business owners in her district on September 13 and 14 to see how they fared during and after Hurricane Irma.
Some of the businesses and neighborhoods she visited included Driftwood, Estero radio stations, Restorative Café and Country Creek.
She was pleased to learn that the 121-year-old champion Mysore Fig tree on East Broadway, while losing some branches, was left virtually unharmed.