Ordinance first reading
Ordinance 2017-06
This was a first reading of an ordinance amendment allowing the developer of Estero Grande to initiate work on the infrastructure of their development prior to approval of their Pattern Book.  The Pattern Book must be approved before the first building is constructed.
This ordinance was passed to a second reading.
Ordinance 2017-03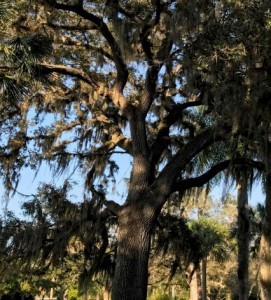 This was a first reading of an ordinance for a bonus density program specifically for those developments already approved for bonus density by Lee County prior to the incorporation of the Village of Estero.
The Village of Estero's bonus density program would allow increased densities in exchange for the landowner's cash contribution toward the Village's purchase of lands to provide open space, recreation, and preservation of environmentally sensitive lands.
This ordinance was passed to a second reading.
Action Item
Estero Life Magazine
Council approved a three-month trial period for placing a full page article entitled "Village Connection" in the magazine, starting in July 2017.  Council will have the option to consider whether to continue this on an on-going basis at the end of the three-month trial period.
Workshop
Budget Introduction
Village Finance Director Lisa Roberson reviewed the Budget calendar for Fiscal Year 2017-2018.  A budget workshop on the proposed Capital Program is scheduled for July 19.  Both the first and the final public hearings to adopt the Ad Valorem Tax Rate and Budget will be held on September 6 and September 20 at 5:30 p.m., as required by state statutes.  (Budget Calendar)
Estero Parkway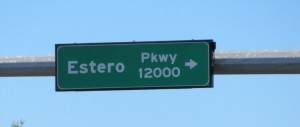 Danny Nelson, vice-president of Tetra Tech, gave a presentation on a variety of options proposed for resurfacing Estero Parkway.
Nelson suggested the project be completed in two phases, with Phase 1 addressing the road, shoulder and bike lanes and Phase 2 addressing the sidewalk and beautification of the Parkway.  He covered 5 different alternatives for resurfacing and striping; all would include the installation of conduit for lighting and irrigation in the median. (Estero Parkway Presentation)
Additional details are available in the minutes of this meeting.  Residents may also view the archived meeting by going to the Village website http://estero-fl.gov/council/watch-meetings-online/.
The next meeting will be at 9:30 a.m., Wednesday, May 31, 2017.