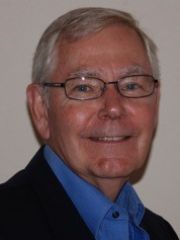 On June 21, 2017, the Village Council appointed Jon McLain to serve as the Councilmember to represent District 3.
McLain was selected from four candidates following interviews conducted during public meetings as well as individual, one-on-one interviews with members of Council.
His term, which extends to March 18, 2019, will fill the vacancy which occurred when former District 3 Councilmember Don Brown had to resign due to health-related issues.
McLain has been a resident of Estero for seven years and resides in Belle Lago.
He has an extensive business background and experience, having served as an Executive Vice President of Party City Holdings from 2004 – 2010; Vice President and General Manager, Creative Expressions from 2000 – 2004; Vice President and General Manager, Irving Paper Products from 1998 – 2000, and Director of New Product Development, James River Corporation from 1970 – 1998.
He is a veteran and officer of the US Army, holds a BS in Marketing and an Executive MBA, and currently works as a Realtor.  He also enjoys biking and kayaking.
He and his wife, Mary, have two daughters.
District 3 encompasses the communities of The Vines, Osprey Cove, Belle Lago, The Reserve of Estero, Coastal Village, Cascades and Rookery Pointe.