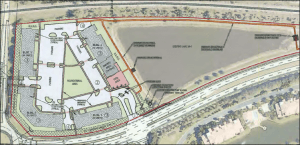 The Village Council will conduct a public hearing and second reading of Ordinance 2017-02 related to the Coconut Point Tract 1A and L1 at 9:30 a.m., Wednesday, July 26.
Also known as Edera at Coconut Point, this property is located at the northeast corner of Via Coconut Point and Williams Road.
The full agenda is available here: https://estero-fl.gov/agendas/
Village Council meetings are held in the Council Chambers, Village Hall, 9401 Corkscrew Palms Circle, near the entrance to the Estero Community Park.
Residents are invited to attend and comment on agenda items or they may watch the meeting online at: http://estero-fl.gov/council/watch-meetings-online/