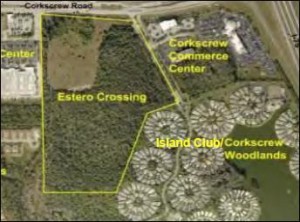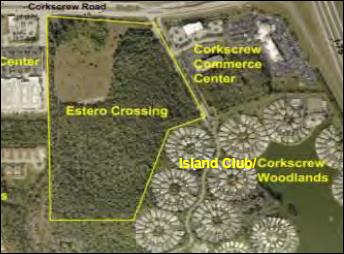 A first reading and Public Hearing for a Comprehensive Plan amendment transmittal and rezoning ordinance pertaining to Estero Crossing will be conducted at the Council meeting on Wednesday, May 24.
Estero Crossing is a 43-acre property located south of Corkscrew Road and approximately 1,000 feet west of the intersection of Corkscrew Road and I-75.
The full agenda is available here: https://estero-fl.gov/agendas/
Village Council meetings are held at 9:30 a.m. in the Council Chambers, Village Hall, 9401 Corkscrew Palms Circle, near the entrance to the Estero Community Park.
Residents are invited to attend and comment on agenda items or they may watch the meeting online at: http://estero-fl.gov/council/watch-meetings-online/.