At the March 15, 2017, Council meeting, Village Manager Steve Sarkozy acknowledged the Village Council, staff, and volunteer Planning & Zoning and Design Review Boards for their busy, but productive time since incorporation.  
Two major accomplishments in 2016
2016-2017 fiscal year budget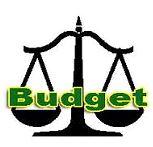 Councilmembers honored their pledge of "government lite" operations by voting in September to cut the tax rate to .7998 mills from the originally proposed .8398 mills.  This makes Estero's tax rate the lowest of any municipality in Southwest Florida.
The Village's fiscal year budget was set at $11,517,400, which includes $3,471,580 for Capital Projects.
Council also established a very significant dedicated reserve of $2,389,600, which would provide 4 months of operating revenue to be used only for a natural disaster or fiscal downturn.   (FY 2016-17 budget details)
The Government Finance Officers Association presented the Village of Estero with a Certificate of Achievement for Excellence in Financial Reporting.  In order to be awarded this certificate, the government has to publish an easily readable and efficiently organized financial statement that satisfied both generally accepted accounting principles and applicable program requirements.
Ribbon-cutting ceremony initiated new Village Hall
About 120 residents, elected officials, representatives of local businesses and community organizations attended the April 13 ribbon-cutting ceremony, officially "opening" the new Village Hall and celebrating the Village's 1st year anniversary.  
Florida SouthWestern State College donated the distinctive dais to the Village, and the Estero Chamber of Commerce donated the American and State of Florida flags.   
It wasn't long before the Village started live streaming all Council and board meetings, allowing residents to view meetings at their convenience on their desktop, laptop, tablet or smartphone.  Several Estero volunteers are assisting in this process. http://estero-fl.gov/council/watch-meetings-online/.
Additional highlights from 2016
Building and Development Activities
In January 2016, the Village established its own building permitting and inspections functions.  It was an active year, with a total of 3,607 building permits of all kinds issued with a construction value of over $87 million.  Over 8,900 building inspections were conducted.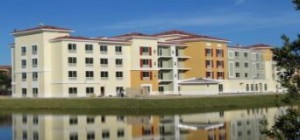 There were 121 single-family homes permitted last year.  Some larger projects now under construction include Tidewater, Springs at Gulf Coast, Marriott Towne Place Suites at Coconut Point, and Genova.
The Village reviewed 87 project site plans, amendments, plats and vacations over the past year.
Code Enforcement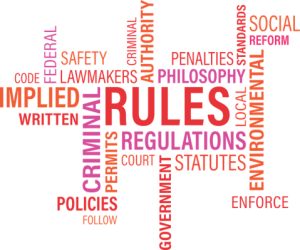 The Village also established its own Code Enforcement in 2016.  A total of 1,576 inspections were performed, resulting in 743 code violation cases.  These cases include a variety of issues, from nuisance, to sign violations, abandoned vehicles, building code violations and similar items.  Over 90% of these cases were successfully closed (violation fixed) last year.  This is an excellent rate of compliance.
The Village Council also appointed a "Special Magistrate" to hear code cases that are not resolved.  Four hearings were held with multiple cases, again with an excellent rate of compliance.
Planning and Zoning Board and Design Review Board
The Village has two citizen advisory boards that assist the Council and staff with review of various projects, from comprehensive plan amendments, to rezoning, and site plan approval of projects including architectural and landscape review.  These reviews help maintain the Village's high standards for quality development.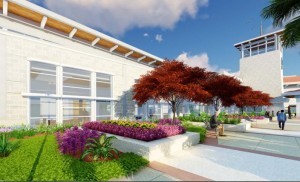 Over the last year, the Planning and Zoning Board held 18 meetings and reviewed 44 items, and the Design Review Board conducted 18 meetings with 58 informational meetings and project reviews.
Some of the projects reviewed by these Boards include Lee Health Village on Coconut Road (not yet constructed), The Colonnade continuing care facility on Corkscrew Road and Sandy Lane (not yet constructed), Springs at Gulf Coast (under construction), the Reef student housing Phase II on Three Oaks Parkway and Estero Parkway (approved but not yet constructed), Genova, a 205-unit condominium project under construction at Corkscrew Road and Via Coconut, Estero United Methodist Church expansion (recently approved), and several smaller commercial projects.
Village Center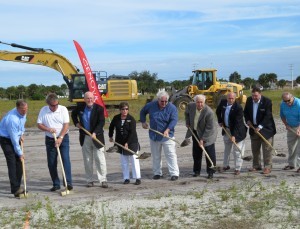 In October, there was a ground-breaking ceremony for Genova, the first community to be approved in the newly designated Village Center.
Two community workshops were conducted early in 2016 to gather input from residents to aid in the planning of this new area.
The Comprehensive Plan and Land Development Codes for the new category of Village Center were approved by the Council in June.  (Ordinances 2016-4 and 2016-7/map)
Available Estero properties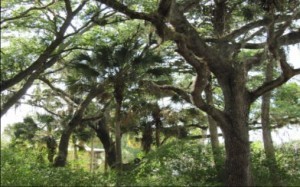 An inventory was compiled of available, or potentially available, properties within the Village of Estero.  
Looking ahead, this resource will prove useful to the Council and Village staff as they consider potential asset purchases.  As market conditions change, so too will this document, serving as an ever evolving point of reference for the technical specifications and current prices of pertinent Village property.  
Public Records
A critical function in the performance of all government activities is record keeping.  In 2016, there were agendas, packets and minutes prepared for 34 Council meetings, 18 Design Review Board meetings and 18 Planning & Zoning Board meetings; 16 ordinances and 36 resolutions processed; 96 public records requests; 48 contracts processed; 20 legal ads and 16 proclamations prepared.
In addition, documentation was prepared for the Village Council election; Ethics training was coordinated for Councilmembers and the audio/video/sound system organized in the Council Chambers.
2017 – A preview
Village takes over 27 miles of roads in Estero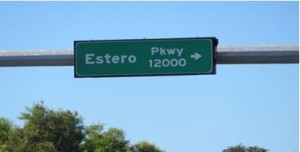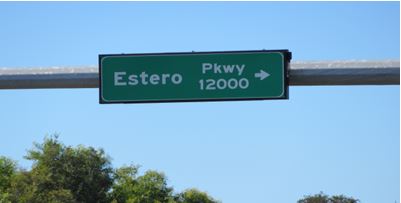 The Village Council approved an interlocal agreement with Lee County which formally transferred all responsibilities for 28 local roads in Estero to the Village.
Included in this agreement, Lee County will contribute to improvements to Estero Parkway in the amount of $1,686,610 for the construction of sidewalk segments and $509,603 toward road resurfacing. (Interlocal agreement / list of roads)
The first step in taking over the roads was to contract for mowing, landscaping, irrigation and traffic signal maintenance, street sweeping services and general minor Public Works projects.  A formal bidding process for these services will occur sometime in the first half of 2017.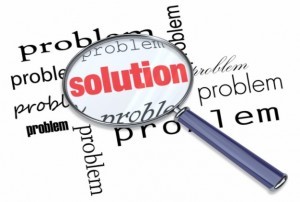 A Village-specific Public Works tracking software was then developed, allowing for public input and an orderly response to the requested services.  The Village saved a significant amount of money by building this software while also maintaining all rights to the data collected and the reports that can be generated with such data.
Currently, the Public Works department consists of one part-time employee who helps coordinate and supervise Village work done by private contractors.   
The Village will continue to respond to resident needs in an efficient, timely and cost effective manner while also building an inventory of larger maintenance projects to be performed over time.
Comprehensive Plan Workshop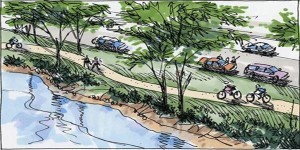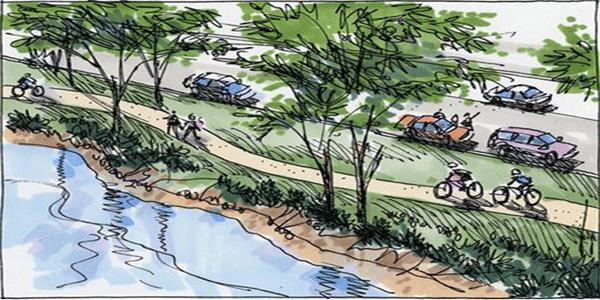 The Village started 2017 with another community workshop, asking residents to help develop the Village's first Comprehensive Plan establishing how Estero will grow in the future.  The workshop was held January 11, with over 100 residents in attendance.
This was just the first step of a year-long process.  Residents were asked what they like about Estero, how Estero should develop over the next 20 years, and their biggest concerns.  Results will be tabulated and posted to the website.  
In addition, residents may participate and stay informed by clicking on this link:  www.larueplanning.com/projects.html
Traffic Study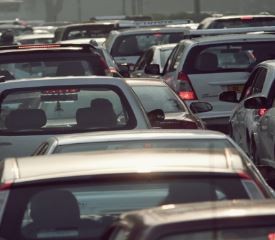 The Village is undertaking a traffic study to evaluate current and future traffic conditions on major roadways such as: Corkscrew Road and key intersections to identify problem areas and possible improvements.
This study is underway and the Village's consultants have been collecting and analyzing crash data, as well as conducting traffic counts.
This study is scheduled to be completed in the summer of 2017.  (Traffic study agreement)
Stormwater Master Plan
The Village is also preparing a Stormwater Master Plan to identify flooding and water quality issues throughout the Village and to evaluate solutions for problem areas.  The study will also look at impacts from adjacent development outside the Village limits. (Staff report / task list)
Public participation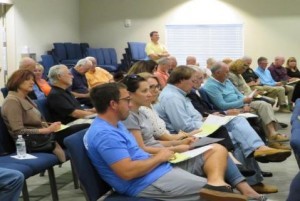 A key element in the Village's style of "lite" government is an emphasis on public participation.
Residents are always invited to present their thoughts and suggestions during the designated public comment period of all Council, Planning & Zoning Board and Design Review Board meetings.
In addition, periodic public workshops are conducted to gather ideas and recommendations from residents on important community planning.  
To stay informed about what's happening in Estero, go to www.estero-fl.gov and subscribe.