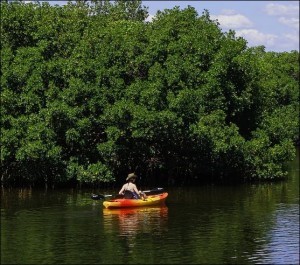 A Watercraft Safety Seminar is being offered to all interested parties at 4 – 5 p.m., Monday, March 20, in the Fitness Center at the Pelican Sound Golf and River Club.
Presented by officers of the Florida Fish and Wildlife Conservation Commission, this seminar will focus on boater safety and the rules and regulations for Florida waterways.
Everyone who enjoys the Estero River and Estero Bay in a kayak, canoe, power boat or a paddle board will benefit from information provided at this seminar.
For further information, contact Peter Markarian at furmond64@gmail.com or RSVP JoAnn Sinatra at jsinatra@psgrc.org.