The Florida State Parks will be presenting proposed updates, and looking for residents' input, to their long-range plan for the Estero Bay Preserve State Park, Koreshan State Historic Site and Mound Key Archaeological State Park.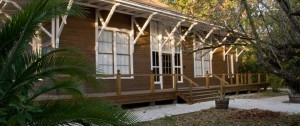 This is an opportunity for you to view and make comments on this presentation, which will be held at 6 p.m., Wednesday, June 29, at the Koreshan State Historic Site's Art Hall, 3800 Corkscrew Road, Estero.
These presentations are conducted in order to promote the use, enjoyment and benefit of the parks for both the people of Florida as well as visitors to the state.
Throughout the year, there are numerous activities conducted at the Koreshan State Historic Site including a variety of musical concerts, guided walking tours, car shows, yoga classes and a farmer's market.
In addition, there are guided kayak tours of the Estero River & Mound Key.
Plan to attend this presentation and make your voice heard.