International Day of the Girl Child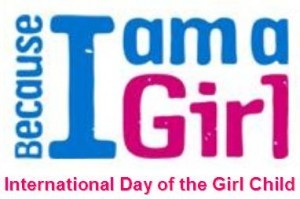 In conjunction with the International Day of the Girl Child, Koreshan State Historic Site invites you to be a part of their first annual Youth Empowerment Day from 9 a.m. – 2 p.m., Sunday, October 15.
You will experience activities and learn about local organizations that can help empower your children.  They will have ongoing activities including a fishing clinic, self-defense demos, nature trial hike, shore bird talk, face painting, and more.  Join them in the Park for a day of fun, food and empowerment.
International Day of the Girl Child is an international observance day declared by the United Nations.
4th Annual Family Halloween Festival
The Park will hold its 4th annual family Halloween Festival from 4 – 7 p.m., Saturday, October 28.
They plan no tricks, just treats.  A spook-tacular evening to get caught in a web of friends for a pumpkin painting, photo ops, hayride, food, fun, games and treats.
Come as you aren't for the Children's Parade and costume contest.
Free with park admission.
Ongoing Events
GUIDED HISTORIC TOURS
April – December *SATURDAY and SUNDAY at 10 am ONLY*
January-March WEDNESDAY-SUNDAY at 10 a.m. and 2 p.m.
Explore the 19th century religious Koreshan settlement, its structures, and gardens. Join our guided walking tours and learn about these idealistic pioneers. The walking tour is about an hour and a half. Guided Tours are $2 for adults, $1 for children under 6 years of age and can be purchased at the Ranger Station (239) 992-0311.
JUNIOR RANGER Program
3rd Saturday of EVERY month at 10 a.m.  
Come in for a fun learning experience-Become a JUNIOR RANGER! We will discover cool stuff about Florida! Meet in the picnic area at 10:00am. Ideal for children ages 6-12. Parental presence required.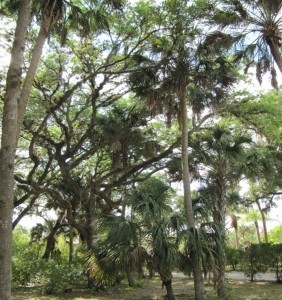 HIKE the NATURE TRAIL
October – April EVERY Saturday at 10 a.m.
ESTERO BAY SCRUB WALK
October 21st, November 25th, March 10th at 9 a.m.
YOGA & a Walk!
EVERY Sunday at 9:00 a.m. – 10:00 a.m.
Traditional Yoga class focuses on breathing, stretching and postures. Modifiable for all ages and levels of participants. Over time, this form of yoga will tone the body and focus the mind. Each practice will leave you relaxed, refreshed, and rejuvenated. Beginners welcome! Some mats provided. Bring a water bottle. $15. Park admission FREE.
KORESHAN SUNDAY FARMERS MARKET
EVERY SUNDAY 8:00-1:00 p.m.
Join us in the historic settlement of Koreshans. Our Sunday Farmers Market offers local and organic produce, fresh seafood and dips, unique crafts, local honey, native plants, handcrafted jewelry, hot crepes and BBQ, beautiful art, and cool gifts! A market pass is $1. Contact the Ranger Station at (239) 992-0311 for more information.
NATIVE PLANT SALE
EVERY SUNDAY 8:00 a.m. – 1:00 p.m.
Learning about and purchasing native plants can be a daunting task, but it just got easier! The Coccoloba Chapter of the Florida Native Plant Society volunteers are selling native plants at the Koreshan State Historic Site Farmers Market EVERY SUNDAY 8:00 a.m.-1:00 p.m.  Experts are on hand to help answer your questions and teach you about the wonderful benefits of adding native plants to your landscaping. Volunteers will also explain about the fertilizer ordinance and invasive exotic plants. For more information, visit www.FNPSCoccoloba.org or call (239) 273-8945.
BOOT CAMP!
EVERY Mon – Fri at 5:30 a.m., 6:30 p.m., 7:30 p.m. FREE Saturdays at 8 a.m.
Meet at Koreshan for a great workout! Weights are provided. Bring water, yoga mat, and towel. $15. Park admission FREE.
NATURE PROGRAMS
September – April EVERY Tuesday at 10 a.m.
CRYSTAL BOWL MEDITATION
EVERY Wednesday at 7 p.m.
Join us for a 30-minute Crystal Bowl Meditation. The class offers the perfect opportunity to recharge your energy, rebalance your chakras, and to reconnect to your Higher Self. This is a pre-paid event. Pre-register at TheGypsySeaWitch.com (754) 444-9779
---
Park admission is $5.00 per vehicle, Limit 2-8 people per vehicle. $4.00 Single Occupant vehicle. $2.00 Pedestrians, bicyclists, extra passengers, passengers in vehicle with holder of Annual Individual Entrance Pass.
www.FloridaStateParks.org         www.FriendsOfKoreshan.org