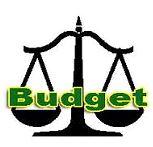 The Village will conduct the first public hearing for the 2017-18 millage rate and budget at 5:30 p.m., Tuesday, September 26.
In addition, Council will address an Interlocal Agreement with Lee County for Natural Resources Services and the list of liaison assignments to outside organizations and areas of strategic concern.
The full agenda is available here: https://estero-fl.gov/agendas/
Village Council meetings are held in the Council Chambers, Village Hall, 9401 Corkscrew Palms Circle, near the entrance to the Estero Community Park.
Residents are invited to attend and comment on agenda items or they may watch the meeting online at: http://estero-fl.gov/council/watch-meetings-online/
The final public hearing is scheduled for 5:30 p.m., Wednesday, October 4.