Action Item – Resolution No. 2017-19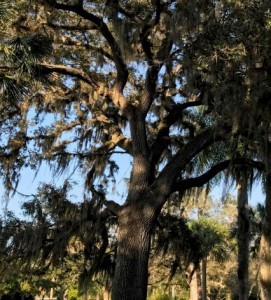 Council voted to adopt this resolution establishing a fee of $20,000 per unit for Estero's Bonus Density Program for certain properties, unless a landowner establishes a vested right to a different fee.
This program applies only to existing zoned projects that have previously been approved for bonus density by Lee County.  Those projects are Estero Grande, Estero on the River and Downtown Estero.
Bonus density allows a developer to build more units than permitted in exchange for paying a fee. These funds would be held in a separate account to be used only for the purchase of public land for public open space, recreation or preservation of environmentally sensitive lands. (Resolution)
Action Item – Amendment to Stormwater Master Plan contract
Council voted to approve this amendment to increase the contract with JR Evans for the Stormwater Master Plan by $40,000.  The purpose of the amendment is to update the model to incorporate the most recent data from the major storm events in late August to mid-September 2017. (Amendment)
Village Manager's Report – Steve Sarkozy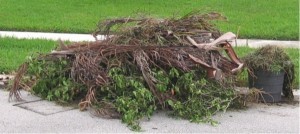 Village Manager Steve Sarkozy reported that the debris cleanup from Hurricane Irma is going very slowly.  To expedite this service, Lee County was contacted which resulted in the Estero Community Park opening as a debris drop-off location.  Opening the park as a disposal site reduced the transit time, so this has helped somewhat.
Lee County estimates there is three times more horticultural debris as a result of Hurricane Irma than from Charley in 2004 and it is affecting all communities in Southwest Florida.
Workshop – Florida Department of Transportation US 41 beautification project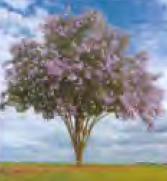 Scott Windham, Windham Studio, gave a presentation on the FDOT US 41 landscape enhancement project.  The plan is to create a sustainable, beautiful corridor through the Village starting at the northern boundary of Estero just north of the Breckenridge community to the southern boundary of Pelican Colony Blvd. on US 41.
FDOT has committed to fund up to $750,000 for the design, irrigation and plantings, with the Village spending approximately $100,000 annually for maintenance.
The design calls for medians to have a variety of flowering materials on the ground and flowering trees, providing a multi-layer vision with some flowering interest year round, which will create a look and feel unique to the Village of Estero.
The project is expected to be completed early in 2018. (Presentation)
Workshop – Comprehensive Plan Update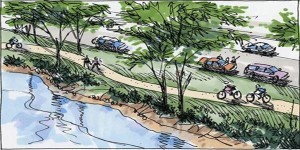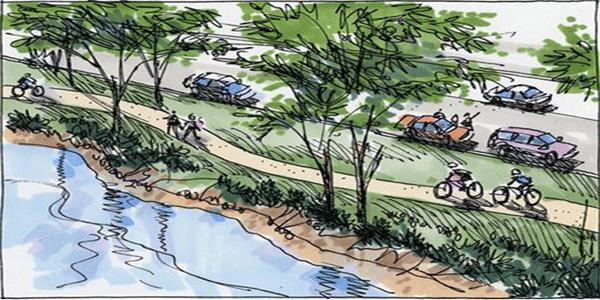 Community Development Director Mary Gibbs gave an update of the Comprehensive Plan planning process to date.
Gibbs also provided Council with a proposed meeting calendar for upcoming Council workshops which are required before the plan can be transmitted to the state for approval early next year.  (Meeting dates)
Workshop – 2018 Legislative Priorities
Each year, the Village prepares a list of priorities to improve the quality of life for Estero residents and local businesses to present to the State Legislature.
Village Manager Steve Sarkozy reviewed some of the accomplishments from the Village's 2017 Legislative Priorities which include the progress on the interim road improvements on Corkscrew Road at I-75 and the acquisition of Edison Farms.
Council reviewed the list of 2018 Legislative Priorities and suggested adding Corkscrew Road to Breckenridge Drive to the US 41 Sommer Memorial Highway, supporting a bill for the disclosure and inspection of septic tanks, and the possibility of designating Corkscrew Road a parkway from Alico Road west to I-75 to keep dump trucks off that section of the road. (2018 Legislative Priorities)
Public Comment: A representative of the Conservancy of Southwest Florida asked that Council add support for banning fracking to the list of 2018 Legislative Priorities.
Additional details are available in the minutes of this meeting.  Residents may also view the archived meeting by going to the Village website http://estero-fl.gov/council/watch-meetings-online/.
The next Council meeting will held at 9:30 p.m., Wednesday, November 1, 2017.