Lee County has five County Commissioners who are all representatives at large. You may contact any and all of them about any issue of interest.
Estero's representative is District 3 Commissioner.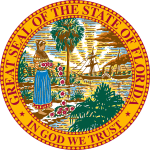 District 27
State Senator Lizbeth Benacquisto
239-338-2570
State Representative Ray Rodrigues
850-717-5076 (Tallahassee)
239-433-6501

U.S. Senate
Two United States Senators represent all of Florida:
716 Hart Senate Office Building Washington DC 20510
(202) 224-5274
U.S. House of Representatives
One US Representative covers all of Estero, Florda.
Rep. Francis Rooney