Public Hearings – FY 2017-18 millage rate and budget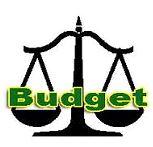 Council adopted resolutions lowering the FY 2017-18 millage rate again and approving the budget at their meeting on Wednesday, October 4.
The millage rate is now set at 0.7798 mills ($0.7798 per $1,000 of assessed property value), which is the lowest rate of all municipalities in southwest Florida. (Resolution 2017-27)
The FY 2017-18 budget of $12,459,210 was adopted which includes expenditures of $5,423,750 in the General Fund, $1,123,260 in the Special Revenue and $5,912,200 in Capital Projects. (Resolution 2017-28)
Ordinance Second Reading & Public Hearing
Ordinance 2017-07 – Declaration of state of local emergency
Council voted to table this ordinance until they've received further information from an expert consultant regarding FEMA regulations.
Ordinance 2017-08 – Interlocal agreement with Lee County 
Council adopted this ordinance which provides continuation for an enhanced level of landscaping along certain portions of Corkscrew Road, Estero Parkway and Ben Hill Griffin Parkway.
Charges for landscaping operations and maintenance are assessed and collected by Lee County from Village of Estero residents within the improvement unit for services provided.  (Resolution 2017-08)
Ordinance First Reading
Ordinance 2017-09 – Park Place of Estero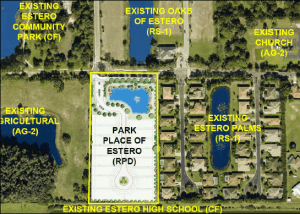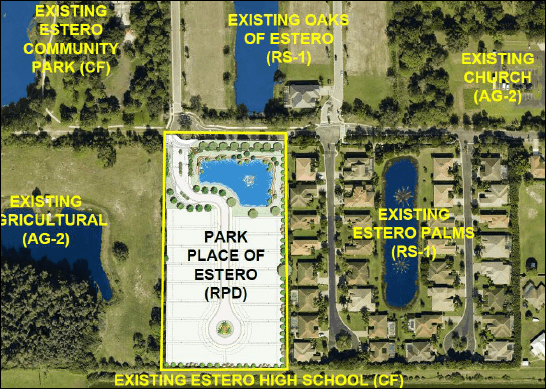 Council moved to pass to a second reading this ordinance approving, with conditions, an amendment to a residential planned development allowing a reconfiguration of the Master Concept Plan for the 5 acre-property located at 9400 Block Lane.
Park Place of Estero is planning to reduce the number of lots on their property from 26 to 16 single family lots.  This property is located at 9400 Block Lane, west of River Ranch Road.  (Staff Report, Ordinance 2017-09, attachments to the report)
Action Items
Resolution 2017-29 – University Highland parcel
Council adopted this resolution approving the University Highland Parcel 10 re-plat. University Highland requested to re-plat Parcel 10 to reconfigure it into two tracts, with Tract 10A containing 1.20 acres and Tract 10B containing 6.37 acres. Currently the parcels are vacant. Development plans include a bank on Tract 10A and retail uses on Tract 10B
This property is located along Ben Hill Parkway.  (Resolution 2017-29, Staff Report)
Resolution 2017-30 – City Mattress re-plat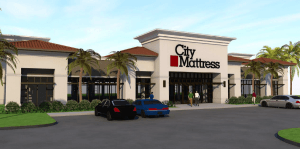 Council adopted this resolution approving the re-plat of City Mattress at Coconut Point to reconfigure lot lines between Lots 2A-1 and 2A-2. This adjustment would allow for construction of a retail furniture store on Lot 2A-1. (Resolution 2017-30, Staff Report)
Council Communications
Vice Mayor Bill Ribble stated he will be meeting with Bonita Springs Mayor Peter Simmons on October 5 regarding development of the Weeks Fish Camp off of Coconut Road.  In addition, he will be attending a two-day meeting of the National League of Cities in Washington, DC, along with Senators Bill Nelson and Marco Rubio, regarding FEMA deobligation from five years to three years.
Councilmember Howard Levitan stated he would present, on the next available agenda, a zoning in progress or one-year moratorium on future development until the Village's stormwater master plan has been completed due to flooding concerns.
Councilmember Jon McLain proposed working with Lee County Utilities and Bonita Springs Utilities to determine where all the lift stations are located in Estero and who has responsibility for maintenance of them.
Councilmember Katy Errington received a preliminary report from members of the College of Life regarding the status of the Estero River following Hurricane Irma.  The river east of US 41 is now considered unsafe for kayakers due to the amount of downed trees and debris.
Workshop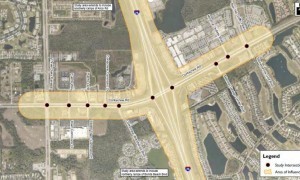 Representatives from the Florida Department of Transportation presented a workshop on the proposed I-75 and Corkscrew Road interim improvements.
These improvements are expected to make this intersection perform at an acceptable level of service for at least 10 years once completed.
FDOT's study included the intersections from Three Oaks Parkway east to Ben Hill Griffin Parkway, but also took into account future development along East Corkscrew Road.
Improvements include: There will be an additional left turn queue lane to access both I-75 ramps which will improve through traffic along Corkscrew Road.  Improvements will be made in the ramp junctions by widening and extending the acceleration lanes for both on-ramps.  These improvements, along with traffic signal adjustments, are expected to drastically improve peak hour operations.
The safety improvements include 7-foot wide, buffered bike lanes.
Cost of the improvement project is $4.9 million and it is scheduled to be completed in 2019.  (Presentation)
Additional details are available in the minutes of this meeting.  Residents may also view the archived meeting by going to the Village website http://estero-fl.gov/council/watch-meetings-online/.
The next Council meeting will held at 9:30 p.m., Wednesday, October 18, 2017.