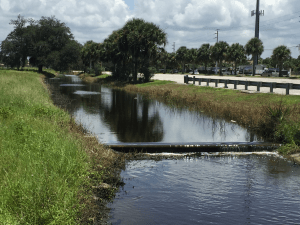 Lee County Utilities has lifted its request for residents to conserve water as it returns to normal operations.
Lee County Utilities maintains over 600 lift stations throughout its collection system and power has been restored to most of them. More are regaining power daily.
The system-wide Precautionary Boil Water Notice was lifted last week.  There may be isolated boil water notices due to normal operations.  Please check the Lee County Utilities web site at www.leegov.com/utlities if you have questions.
Bonita Springs Utilities has posted that power has been restored to almost all sewer lift stations.  They continue to manually pump those stations without power using portable generators.
You may be experiencing a foul smell in your neighborhood.  This is primarily due to standing water and rotting organic matter from the floodwaters and debris. In most cases this is not coming from the sewer system.  As in any tropical climate, please stay out of any standing water for health reasons.
If you believe there is a problem with sewer service in your area, please contact BSU at 992-0711.  You may visit their website at https://www.bsu.us/.