Public Information Meeting – Naples Community Hospital

Representatives for NCH presented their request for an amendment to the Shoppes of Coconut Trace CPD to remove the hours of operation restriction on a free standing emergency medical facility to allow 24-hour emergency service 7 days a week.  Coconut Trace is zoned for hours of operation from 7 a.m. to 11 p.m.
The applicant also is requesting to modify design standards for the placement of service facilities closer to US 41 than allowed, and a deviation from the maximum height to allow building elements up to 63 feet.  (Presentation)
This property is located at 22951/22961 Lyden Drive, west of US 41 and across from Coconut Point Mall.
Public Comment: 7 residents spoke in favor and 12 residents spoke against the NCH proposal.
Staff will prepare a recommendation and this application will come back before the Board at a future date.
Public Information Meeting – West Bay Club
Representatives from the West Bay Club are proposing to develop a Dog Park/Amenity Area in five phases. The amenities include a Dog Park, 4 Pickleball Courts, Bocce Ball Court, restroom facility, infrastructure and parking.
They stated residents want as much "green" area as possible, which is why they are requesting grass for the additional parking area, and they plan to keep as many trees as possible.
The West Bay Club is located west of US 41off Williams Road.
Public Information Meeting – Estero Grande Parkside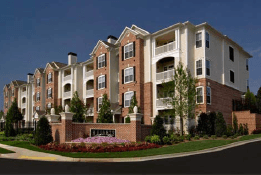 Estero Grande is proposing to build 198 apartment units west of the intersection US 41 and Estero Parkway. The residential portion of the property is known as Estero Grande Parkside.  The commercial property, which is 100,000 sq. ft., is known as Estero Grande.
The applicant is requesting a deviation from the Land Development Code to reduce the parking spaces from 2 parking spaces per unit to 1.75.  They stated by removing this impervious area would generate over one-third acre of additional open space and maximize stormwater management.  They would have "green" space for additional parking if required in the future.  (Presentation)
They held a public meeting with nearby residents in Breckenridge.
Public Information Meeting – FBC Home Concept
The applicant is requesting variances on their 0.4-acre triangular site to allow for use of the property as a granite sales center.  This property was formerly a used car lot but is now an area when customers can view/purchase granite.  The property has a bill board located on it. The owner is proposing a decorative granite wall on US 41 with decorative trees as a buffer for this property along US 41.  (Presentation)
This property is located at 20170 S. Tamiami Trail, between US-41 and Trailside Drive.
Public Comment:  2 residents spoke about the poor aesthetics of this property.
No decisions are made during Public Information Meetings.
Public Hearing – Fox Variance
 The applicant is requesting a variance for a front road setback reduction of 4.3 feet, from the required 20 feet to 15.7 feet, for an existing home.  There was no objection from the homeowners association.  This residence, which is a meandering lot, is located at 9204 Astonia Way in the Reserve at Estero on Estero Parkway.
The Board approved this request with the 3 conditions recommended by staff.
Public Hearing – Ordinance 2017-11
This ordinance amends Ordinance 15-01, the ordinance that established the Design Review Board and the Planning and Zoning Board. Amendments are proposed to revise sections relating to membership, quorums and ethics, and conflicts of interest.
Public Comment: 2 residents spoke on this issue.
The Board voted to recommend Council approve this ordinance subject to further work by Council.
Additional details are available in the minutes of this meeting.  Residents may also view the archived meeting by going to the Village website http://estero-fl.gov/council/watch-meetings-online/.
The next PZB meeting is scheduled for 5:30 p.m., Tuesday, December 19.