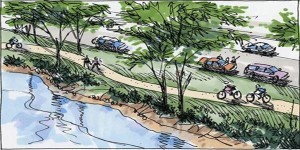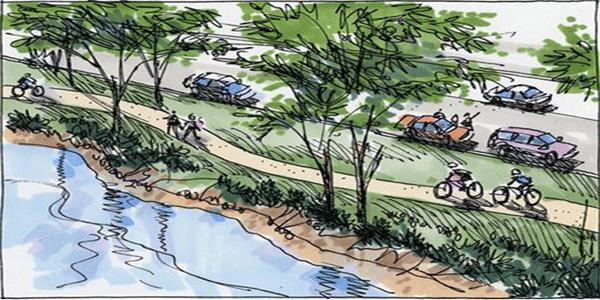 The Planning & Zoning Board conducted a public hearing for the Village's first Comprehensive Plan on December 19.  They voted to recommend Council submit to the state the December 7 version of the Plan, as amended and with supplemental documents.
Community Development Director Mary Gibbs reminded the Board and public that the Comprehensive Plan is the "Big Picture" 10-year document which will be reviewed again by Council on January 3 with a transmittal hearing on January 10, after which it will go to the state reviewing agencies before coming back to Council for review and adoption.
Laura DeJohn, Johnson Engineering, stated this new plan is more tailored and specific to Estero than the Lee Plan which the village has been working with.
She reviewed the Plan's Community Profile, Vision and Future Land Use elements.  These priorities include development of a village center to unify the community, connectivity, building blueways and greenways, providing gathering places and promoting mixed use developments.
Ben Smith, LaRue Planning and Management Services, reviewed a number of the Plan's elements including Transportation, Infrastructure, Recreation and Open Space and Capital Improvement Program elements.
He stated that the rail policies have been updated by adding additional bike/pedestrian possibilities for the corridor and development in the DRGR (Density Reduction Groundwater Resource) area is discouraged.
The Transportation element also includes coordination with the Metropolitan Planning Organization for a bicycle master plan and a village-wide roadway landscape plan to enhance the aesthetics of the roadways and to make sure everything in the village is uniform.
Smith stated that the Recreation and Open Space element had the most comments from the public and that the next step is to conduct a Recreation & Open Space master plan.  (Presentation)
Public Comment: Two attorneys representing Estero property owners and one resident spoke during the public comment time.
Additional details are available in the minutes of this meeting.  Residents may also view the archived meeting by going to the Village website http://estero-fl.gov/council/watch-meetings-online/.
The next Planning & Zoning meeting will be held at 5:30 a.m., Tuesday, January 16, 2018