Action Items
Memorandum of Understanding between the Village of Estero and School District of Lee County
 Council approved a Memorandum of Understanding with the School District of Lee County.  This agreement will develop a joint educational advocacy task force, consisting of liaisons from the Village and District, principals from each school and one staff member from the Village and the District.  The group will meet at least quarterly to collaboratively identify, prioritize, plan and implement mutually shared/beneficial opportunities.
Planning & Zoning and Design Review Board member appointments
Council appointed three Planning and Zoning Board members to three-year terms expiring 3/31/2021, along with naming the Chairman.  Those people are: Chairman Scotty Wood, William Campos and Bob King.
Council appointed four Design Review Board members to two-year terms expiring 3/31/2020, along with naming the Chairman.  Those people are: Chairman William Glass, Michael K. Sheeley, Edward Zachariah and Thomas D. Barber.
Ordinance No. 2018-03
 Council passed this ordinance to a second reading.
The appl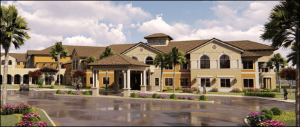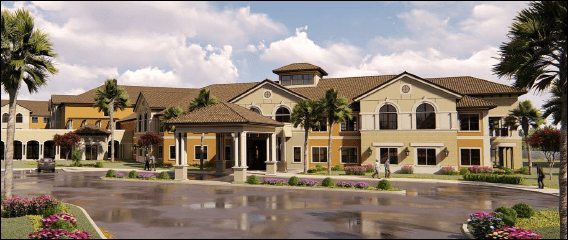 icant is requesting amendments to the zoning for a portion of the Plaza Del Sol, located at the northeast corner of Three Oaks Parkway and Corkscrew Road. The applicant is requesting an increase in the allowable height from 35 feet or two stories to 45 feet or three stories for a 140-unit assisted living facility. The applicant is also seeking a new deviation for architectural elements that exceed the maximum height limitation.
The second reading and public hearing of this ordinance will be on April 11, 2018.
Ordinance No. 2018-02
Naples Community 

Hospital was requesting a zoning amendment to remove the hours of operation restriction for a freestanding emergency medical facility and to allow 24-hour emergency service 7 days a week.  The current zoning allows hours of operation from 7 a.m. to 11 p.m.
They also requested to modify the design standards for the placement of service facilities closer to US 41 than allowed by the zoning resolution.  Also they requested a deviation from the maximum height to allow architectural building elements up to 62 feet.
Public Comment:  11 residents spoke asking Council to deny this application.
Council voted to deny the zoning amendments and deviation due to concerns about compatibility with the neighborhood.
Council Communication: The Lee County Hearing Examiner will be conducting a public hearing for the Old Corkscrew Mine on March 27, 2018.  Council came to a consensus to send a representative to the hearing to put the Village's concerns on the record.
Additional details are available in the minutes of this meeting.  Residents may also view the archived meeting by going to the Village website http://estero-fl.gov/council/watch-meetings-online/.
The next Council meeting will be held at 9:30 a.m., Wednesday, April 11, 2018.