Koreshan State Park
Summer Programs and Events
2018
Larsen Flute Studio Recital
Sunday, May 6th, 2018 at 1-2:30 pm
Join us in the Historic Art Hall us for a FREE concert featuring Middle and High School Flute students of Bill and Beth Larsen, accompanied by Kelly Utterback on the piano.
GUIDED HISTORIC TOURS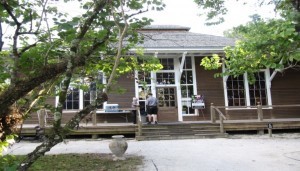 April – December *SATURDAY and SUNDAY at 10am ONLY*
Explore the 19th century utopian Koreshan settlement, its structures, and gardens. Join our guided walking tours and learn about these idealistic pioneers. The walking tour is about an hour and a half. Guided Tours are $2 for adults, $1 for children under 6 years of age and can be purchased at the Ranger Station (239) 992-0311.
JUNIOR RANGER Program
3rd Saturday of EVERY month at 10am
May 19th Kids-to-Parks Day!!! Explore! Hike! Discover!
Come in for a fun learning experience-Become a JUNIOR RANGER! We will discover cool stuff about Florida! Meet in the picnic area at 10:00am. Ideal for children ages 6-12. Parental presence required.
CRYSTAL BOWL MEDITATION
EVERY Monday and Wednesday at 7p.m.
Join us for a 30-minute Crystal Bowl Meditation. The class offers the perfect opportunity to recharge your energy, rebalance your chakras, and to reconnect to your Higher Self. This is a $20. pre-paid event. Pre-register at TheGypsySeaWitch.com (754) 444-9779
KORESHAN SUNDAY FARMERS MARKET
EVERY SUNDAY 8:00-1:00 p.m.
Join us in the historic Koreshan settlement. Our Sunday Farmers Market offers local and organic produce, fresh seafood, unique crafts, local honey, native plants, handcrafted jewelry, BBQ, Cuban food, beautiful art, and cool gifts! A market pass is $1. Contact the Ranger Station at (239) 992-0311 for more information.
NATIVE PLANT SALE
EVERY SUNDAY 8:00-1:00 p.m.
Learning about and purchasing native plants can be a daunting task, but it just got easier! The Coccoloba Chapter of the Florida Native Plant Society volunteers are selling native plants at the Koreshan State Park Farmers Market EVERY SUNDAY 8:00 a.m.-1:00 p.m.  Experts are on hand to help answer your questions and teach you about the wonderful benefits of adding native plants to your landscaping. Volunteers will also explain about the fertilizer ordinance and invasive exotic plants. For more information, visit www.FNPSCoccoloba.org or call (239) 273-8945.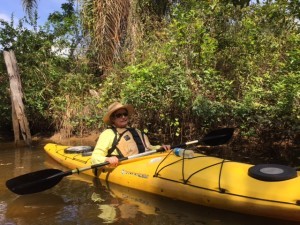 KAYAK the ESTERO RIVER
The Koreshan State Park Boat Ramp! Have you explored the Estero River lately? Now is the time! Koreshan State Park is now offering CANOES and KAYAKS for rent! Enjoy the serenity of our community's hidden treasure, the Estero River, while paddling the freshly cleared waterway. Canoes rentals are $7.00 for the first hour, and $5.00 each additional hour. Single Kayak rentals are $10.00 for the first hour, and $5.00 each additional hour. Tandem Kayak rentals are $15.00 for the first hour, and $10.00 each additional hour. Rent at the Ranger Station. No reservations. For more information call (239) 992-0311.
GUIDED ESTERO RIVER and MOUND KEY KAYAKING TOURS
Schedule a private tour of the beautiful Estero River with the College of Life Foundation. Select your day and time for a guided tour discovering the historic beauty of the Estero River! Feeling more adventurous? Paddle through Estero Bay to Mound Key! Hike the trail to the top of the ceremonial center of the Calusa Indians. Explore this unique ecosystem with dolphin, manatee, osprey, cormorants, great blue herons, and a Florida Master Naturalist in a comfortable, secure sea kayak.  Reservations required, please call (239) 992-2184.
Become a Friend of Koreshan!
Visit www.FriendsofKoreshan.org
PAVILLION IS OPEN AND AVAILABLE TO RENT!
Call the Ranger Station for details (239) 992-0311
Our CAMPGROUND is OPEN!!                                                                                
Make your reservations today at www.reserveamerica.com
PLEASE NOTICE: YOGA or BOOT CAMP are CANCELLED!