Estero Parkway value engineering and street lights

Council voted in favor of the changes to the Estero Parkway project plans, along with the addition of street lights to the project for the safety of all residents using the roadway.
The project plans were revised to reduce the size of some of the plant material, redesign the irrigation system, eliminate the utility conflict, and eliminate the proposed flashing speed signs for a total reduced cost of $310,000.  (Summary Sheet)
The bid for the installation of street lights is $997,200.  Adding the street lights requires an increase in the Estero Parkway budget of $428,240.   The budget for Estero Parkway had been $9,300,000 and now needs to be increased to fully fund the total project cost of $9,728,240.
Public Comment: Eight Estero Parkway residents spoke in favor of adding street lights to the project.
Council voted to execute Change Order No. 1 and adopt Resolution 2019-24 approving a budget amendment to provide the additional funding for lighting for this project in the amount of $428,240. (Resolution 2019-24)
Public comment on non-agenda items
Barbara Drabek asked that Council support an aquatic center in Estero; Ed Wiel concurred with support for an aquatic center and asked that Council support the Estero High School girls soccer competition against Bonita Springs in Estero on January 24; Jack Meeker thanked Councilmember Nick Batos for assisting in having blue emergency signs posted on Coconut Road and suggested that the path along Williams Road be widened to provide a larger bike/walk path so bikes would not be used on the roadway; Gary Israel reminded residents about "Light up Estero" at the park at 4:30 p.m., Saturday, December 7.
Lee County Interlocal Agreement – Estero River sheriff patrol services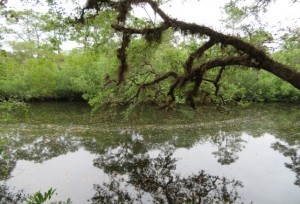 Council approved this agreement which provides a commitment from Lee County for Estero to be reimbursed for sheriff patrol services on the Estero River.
This service is to be provided once every other week, on varying days, through September of 2020. The grant provides for reimbursement of Village costs up to $10,608.
This service deters users of motorized boats from driving recklessly, thus increasing the safety of all users of the Estero River. (Agreement)
Lee County Interlocal Agreement – Stray Animal Control Services

Council approved this agreement which provides local monitoring and pick-up of stray animals, sheltering, attending to limited medical needs of sheltered animals, and ultimate discharge, adoption or euthanasia of pets.  The 2019-2020 contract for a cost of $37,932.  (Agreement)
Street Light Inspection and Maintenance RFB 2019-08
Council approved this RFB to provide for on-call street light inspection and maintenance services with American Infrastructure Services, Inc. for one year. This includes the street lights along US 41.  Services for this contract will be provided on an as needed basis. Based on the previous year expenses, the annual costs are expected by to under $20,000 for the year.
Miscellaneous contractor services continuing contract RFQ 2019-03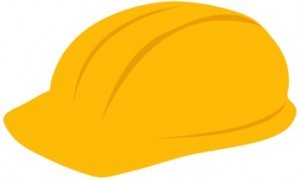 Council approved the recommendation of Public Works staff to select all 14 contractors that submitted Qualifications Statements, for a contract period of one year.
As "government light", the Village requires the services of a variety of private contractors to perform services that would otherwise be performed by Village staff.  This RFQ creates a pool of pre-qualified contractors to perform various jobs, projects, repairs on an on-call/as needed basis.
The Village Manager was authorized to execute agreements for individual projects as needed at or below $50,000 (agreements in excess of $50,000 will require Village Council approval).  In addition, the Village Manager was granted the authority to execute the renewal of these contracts for four additional one-year terms under the same terms and conditions, if doing so is in the best interest of the Village of Estero. (Summary Sheet)
Renewal of Estero Chamber of Commerce Sponsorship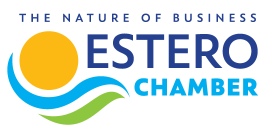 Chairman Nolen Rollins, President & CEO Sarah Newcomb and Dr. Gary Bonvillian reviewed some of the positive changes made by the chamber in the last year, including partnership with the Southwest Florida Alliance of Chambers, rewriting the bylaws, developing a new website and adding an Estero Economic Development team. (Presentation)
Council agreed to support the chamber again this year in the amount of $25,000 as the expenditure meets a public purpose.
Workshop
Estero Forever Foundation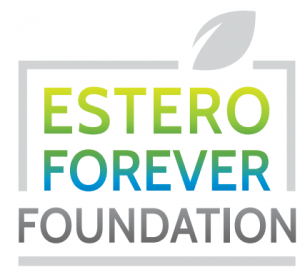 Nolen Rollins gave an overview of the newly formed Estero Forever Foundation's mission. The foundation envisions the Village of Estero having interconnected parks, trails and other green public spaces, recreational facilities and arts and cultural centers that foster a sense of belonging and creates a sense of place and purpose.  And the foundation plans to mobilize and distribute the financial resources necessary to meet these high goals.
Residents may view the archived meeting by going to the Village website https://estero-fl.gov/council/watch-meetings-online/.
The next Council meeting will be held at 9:30 a.m., Wednesday, December 4, 2019