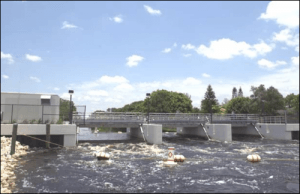 The Big Cypress Basin is one of two major watershed basins within the South Florida Water Management District's (SFWMD) 16-county region.  The Basin covers Collier County and a part of Lee and Monroe counties.
The Big Cypress Basin operates a network of 162 miles of primary canals, 46 water control structures and four pumps to provide flood control during the wet season and to protect the water supplies and environmental resources from over drainage of fresh water during the dry season.
Village Attorney Burt Saunders suggested that perhaps the SFWMD and/or state legislature would approve shifting approximately $4 million in funding to the Big Cypress Basin to deal with flooding issues recently experienced in south Lee County, including Estero and Bonita Springs.
Council appointed Mayor Jim Boesch as Liaison for this project. Boesch suggested that a joint meeting be scheduled with the Bonita Springs City Council to discuss this issue.
Community Development
Community Development Department Director Mary Gibbs introduced Matt Noble who joined her staff as Principal Planner.  Most recently, he was employed by the Town of Fort Myers Beach for three years as a Principal Planner reviewing large redevelopment projects.  Prior to that, he worked for Lee County and West Palm Beach.  He has a master's degree in Urban and Regional Planning from the University of Akron, Ohio.  He will be assisting with the Village's Comprehensive Plan, Land Development Code and other projects, as well as reviewing development proposals.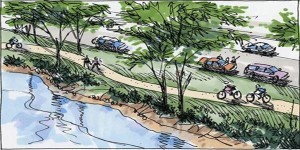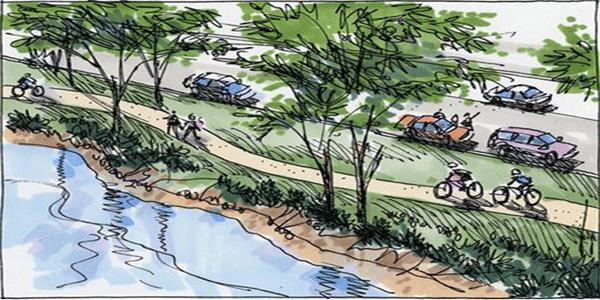 Laura DeJohn, Johnson Engineering, and Ben Smith, LaRue Planning, gave an update on the Village's Comprehensive Plan.  On December 19, 2017, the Planning & Zoning Board voted to recommend Council submit the plan to the state with a few changes which will be incorporated in the plan before the Transmittal Public Hearing at 9:30 a.m., Wednesday, January 10. (Presentation)
Public Comment: A resident of Bella Terra stated that he and a large number of other residents along East Corkscrew Road have been experiencing daily blasts from the Youngquist Brothers, Inc., mine since late December 2017.  Complaints include everything from noise, items falling from china cabinets to a crack in a garage floor.  Council suggested affected residents meet with Village Manager Steve Sarkozy, contact Lee County Commissioners Larry Kiker and Cecil Pendergrass (since the mine is located in unincorporated Lee County), and contact the State Fire Marshall regarding any damages.  Their contact information is:
Division of State Fire Marshal
Regulatory Licensing Section
200 East Gaines Street
Tallahassee, FL 32399-0342
Phone 950-413-3624
Toll-free 1-800-861-4164
Email: fireprevention@flds.com
Web: www.fldfs.com/sfm
Additional details are available in the minutes of this meeting.  Residents may also view the archived meeting by going to the Village website http://estero-fl.gov/council/watch-meetings-online/.
The next Council meeting will be the Transmittal Public Hearing for the Comprehensive Plan at 9:30 a.m., Wednesday, January 10, 2017.