Tony Sacco's Coal Oven Pizza – public hearing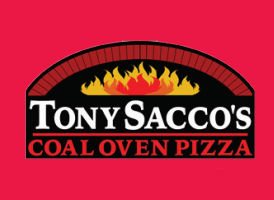 Representatives of Tony Sacco's were requesting to change their alcoholic beverage license to allow for the sale of liquor in addition to beer and wine.
Tony Sacco's Coal Oven Pizza, located at Coconut Point Mall.  (Presentation)
The Board voted to approve changing the alcoholic beverage license from 2COP to 4COP SFS with conditions.  This allows the sale of liquor on the restaurant's premises, both inside and the outdoor section of their restaurant.
Burger King Fast Food Restaurant – public hearing

Representatives for Burger King were requesting zoning amendments to allow for changes to the building set back and deviations specific to parking and stacking for a fast food restaurant of less than 5000 square feet, as well as a deviation for no sidewalk on the south side of the property.
This restaurant will be located at 21301 Town Commons Drive, east of Three Oaks Parkway in the Estero Town Commons Development (Lowe's Plaza) next to Ruby Tuesday.  (Presentation)
The Board voted to recommend Council approve this application with staff's conditions, which included incorporation of a sidewalk.
Estero Firestone – public information meeting
The Board conducted a public information meeting for Estero Firestone to be located in the Estero Town Commons (Lowe's Plaza) at the corner of Three Oaks Parkway and Corkscrew Road.

They are requesting a zoning amendment to accommodate their proposal to construct a 6,500-foot building to provide auto repair and service.  The building will have 8 service bays, a customer service area and showroom.  They will provide general car maintenance and tire sales.
They plan to have four paint colorations on the building with raised cornices, architectural reliefs, banding, varying rooflines and a tile roof. The landscaping will include 71 native trees and 397 shrubs.
No voting occurs during public information meetings.
Additional details will be available in the minutes of this meeting.  Residents may also view the archived meeting by going to the Village website https://estero-fl.gov/council/watch-meetings-online/
The next Planning & Zoning Board meeting will be held at 5:30 p.m., Tuesday, August 20, 2019.