Mayor Jim Boesch and Council presented Staff Sgt. Christopher F. Lewis with a proclamation honoring the 2008 Estero High School graduate for his heroic acts while deployed in Mosul, Iraq.  In October 2016, Lewis was serving in Iraq when he and his team were ambushed while escorting Kurdish forces into enemy territory.  Lewis helped secure the safety of his Special Operations team and more than 300 partner soldiers during a 10-hour firefight.  Lewis, a combat controller with the 23rd Special Tactics Squadron, was recently presented the Silver Star medal, the Air Force's third highest military combat award.  (Proclamation)
Daniel Noah, Warning Coordination Meteorologist with the National Weather Service, presented the Village of Estero with a plaque designating the Village as a "StormReady Community".  StormReady is a community preparedness program sponsored by the National Weather Service that encourages governmental entities to prepare for severe storms.  StormReady communities are considered better prepared to save lives from the onslaught of severe weather through advanced planning, education and awareness.
The Village also will receive 25 points toward its flood insurance rating designation as a result of being a "StormReady Community".
Action Items
Resolution No. 2018-03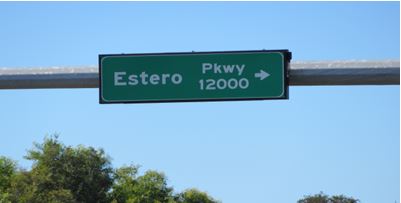 Council approved this resolution with a number of changes in order to move forward with the road layout plan for Estero Parkway.  The goal is to have Phase 1, the roadway final design, completed by July 1. (Design & Construction Schedule)
The changes started with the title of the resolution, deleting any reference to establishing an Estero Standard for all Village roadways.  In addition, changes were made to Section 1 a.) establish 10 ½ foot driving lanes; 1 b.) establish a 7 foot on-road buffered, via curbing where permissible, coloring or striping, bike lane; delete c.); d.) establish 1 roundabout placed at the intersection of Estero Parkway and The Reserve of Estero/Cascades Isle Blvd.; delete the potential of a 2nd roundabout; delete e.); delete Section 2, changing Section 3 to Section 2.  (Resolution)
Public Comment: 8 residents spoke regarding proposed improvements to Estero Parkway.
US 41 Landscape Design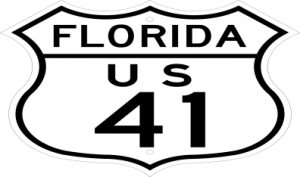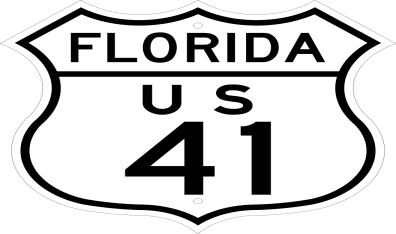 Council approved the ranking of consultants for the landscape design for US 41.  The number 1 ranked Kimley-Horn will provide professional consulting services for the landscape design for improvements to US 41.  (Summary Sheet)
The plan is to create a beautiful, sustainable corridor through the Village starting at the northern boundary of Estero just north of the Breckenridge community to the southern boundary of Pelican Colony Blvd. on US 41.
FDOT has committed to fund up to $750,000 for the design.
Big Cypress Basin Boundary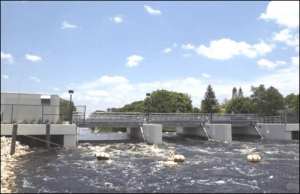 There was a consensus reached regarding the benefit of working with Lee County to move to the Big Cypress Basin from the South Florida Water Management District and request equal representation.
This item was continued to a later date.
Workshop
Community Development Project Update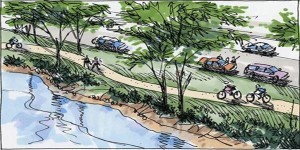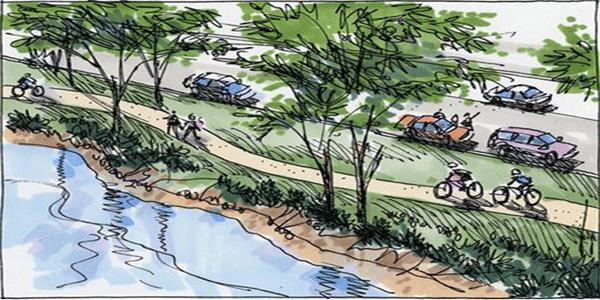 Community Development Director Mary Gibbs reviewed a number of projects her department has been and will be working on this year.
The Comprehensive Plan is going through a review process by state agencies, the Regional Planning Council, Lee County and Bonita Springs.  Comments are expected to be received by March 19 and the public hearing for adoption could be in April.
Contract negotiations are underway with Canin Associates, the top-ranked consultant for the Land Development Code.  This project is expected to take one year.
The scope of services for the Bicycle & Pedestrian Master Plan is prepared.  The Metropolitan Planning Organization (MPO) will be funding the project and hiring the consultants.  The purpose is to develop an inventory of needed bike and pedestrian facilities, develop cost and funding strategies, and set priorities.  The plan is to start the project in July 2018 and will take approximately 8 months.
Staff is preparing a request for qualifications for a consultant for a Parks, Recreation & Open Space Master Plan.  This project will take approximately 6 – 9 months to complete once the work begins.  (Presentation)
Additional details are available in the minutes of this meeting.  Residents may also view the archived meeting by going to the Village website http://estero-fl.gov/council/watch-meetings-online/.
The next Council meeting will be held at 9:30 a.m., Wednesday, February 21, 2018.